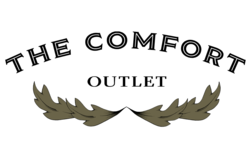 The Comfort Outlet has added a new page to their website that focuses on Chili Technology.
Lawrenceville, NJ (PRWEB) April 30, 2013
As technology increases, no longer do people have to live with the discomforts that so many have grown accustomed to. Comfort can go a long way in the health and well being of an individual. A great example of this is sleep, if you're not comfortable when you're in bed then you're simply not getting the sleep you need.
This is why Chili Technology has recently seen a boom in popularity. To accommodate this new found popularity, The Comfort Outlet has recently added a new page to their website that features several products that feature this heat regulating technology.
Available Chili Products include:
The ChiliPad PLS Mattress Pad has been one of the top selling mattress pads in the nation, and for good reason. This mattress pad allows fully customized climate control settings and is available in either single or dual zone control. Dual zone control allows you and your partner to choose your ideal temperature individually and will ensure that both of you get a great night's sleep.
The Chili Coconut Gel X2 Pillow utilizes Chili Technology to offer its users a more relaxed, cool place to lay their heads at night. Featuring a layer cooling 3D gel over a Coconut memory foam pillow, this product will increase the comfort and productiveness of anyone's sleep. For people who prefer a firmer pillow, there is a firmer version of this pillow available as well and is currently priced at a 50% discount.
About The Comfort Outlet:
The Comfort Outlet is an online store dedicated to comfort and comfort-related products. They stay up to date with all of the latest trends and products in the field of increased comfort.