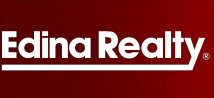 I have resources that make the search process a lot easier for buyers
Eden Prairie, MN (PRWEB) April 25, 2013
When buyers search for homes in this real estate market it can be a very frustrating experience. Many call on homes that turn out to already be sold.
Kris Lindahl, a trusted voice in real estate, will host a seminar later this week at which he will discuss with buyers how they can avoid those frustrations.
"I have resources that make the search process a lot easier for buyers," Lindahl said.
At the seminar the experienced agent will demonstrate the Minnesota Buyer Search website which he created.
The website allows buyers to fill out a short form and receive a real-time email with a customized search criteria and a hyperlink to all homes matching that criteria.
Once the buyer expresses interest in a home the Kris Lindahl team will make it a priority to get them to the property before it is sold.
Call Kris now for more information at (763) 280-8498 and visit the Minnesota Buyer Search website now to get started.