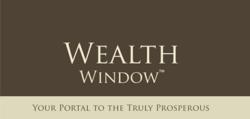 Wealth Connections connects wealthy individuals to those in their tight sphere of influence allowing luxury marketers to reach them at postal and email address, by telephone, and via digital display advertising.
Princeton, NJ (PRWEB) April 30, 2013
Happy customers, travelers and donors share their positive experiences with others, which is particularly true in the upscale market where the wealthy wield high levels of influence. Where you have one loyal affluent customer, ALC Wealth Window can identify more such prospects through its new Link2Me Wealth Connections service, powered by LexisNexis.
"Affluent people are proud of the brands they buy, the causes they support, and the hot spots they visit," explains Emily Briody, ALC Vice President, Wealth Solutions. "They share their passion for luxury products and services with friends and family—comparing designer fashions, attending fundraising galas, and bragging about the exotic cruise they just took. Now you can reach the individuals who have received word-of-mouth endorsements and create new loyal customers."
ALC Link2Me Wealth Connections is the first and only service that connects wealthy individuals to those in their tight sphere of influence. The service provides those actual connections — family, friends, business associates, neighbors — to direct marketers for use in targeted marketing campaigns. It's the perfect strategy to capitalize on word-of-mouth, luxury brand advertising within the social circles of the wealthy.
Wealth Connections gives marketers in the luxury sector the ability to reach the right connections in their target audience's social circles. Matched records can be segmented and selected by income, net worth and other demographics, as well as the relationship and geographic proximity to the original record. These contacts can be reached at postal and email address, by telephone, and via digital display advertising.
Link2Me Wealth Connections can be effectively deployed in two ways:
1) Marketers can submit their own files of wealthy customers and/or prospects to match influential connections.
2) Marketers can tap into the already existing universe of over 8 million connections to the affluentials on ALC's Wealth Window database.
Innovative marketers seeking high-income responders can benefit by contacting the connections of their current audience base, their prospect files, and those on the Wealth Window database. In fact, a recent ALC case study validates this rationale:
Recently a marketer of around-the-world expedition packages costing between $10,000 and $70,000 matched its current clients to Link2Me Wealth Connections. The results outperformed expectations in several ways:

The matched file resulted in a new prospect universe five times the size of the original input file.
The new customers acquired from these connections indexed well above average in terms of response rates.
These new customers purchased travel packages well above the average purchase from other sources.
Ms. Briody recommends Link2Me Wealth Connections for these upscale sectors:
Luxury Travel Services
Affluent travelers enjoy telling their adventure stories and encourage others to go where they've gone or join them as travel companions.
High-Dollar Nonprofits
Wealthy donors are on a mission to spread their passion for the causes they support and seek to bring others onboard.
Upscale Merchandise Marketers
Affluent consumers of luxury products and services talk about their brand preferences, from high-end fashion to fine home furnishings.
Financial Service Providers
The wealthy serve as influential sources of advice among their social circles.
"Where other data providers rely solely on geo-demographic and modeled information, Link2Me Wealth Connections delivers known individuals of wealth and the people who are truly close to them," adds Ms. Briody. "Marketers can count on a dramatically-increased prospect universe who are predisposed to support them."
To discuss connecting with more luxury market consumers, please contact Emily Briody at 609-580-2971 or by email at emily(dot)briody(at)alc(dot)com.
About ALC Wealth Window
ALC has been tracking and helping marketers target the ultra-affluent for over 35 years. Individuals identified on the Wealth Window database possess an average annual income of $256,000 and an average net worth of $3.1 million. The file also contains the uber-wealthy with net worth of $20 million or more. Unlike other files that depend on demographics and models to determine affluence, Wealth Window sources individual data that truly demonstrates wealth – positions, possessions and proclivities. More than 40 data sources, including public records, transactions, ownership, professional status, and membership data – as well as many unique, proprietary sources - contribute to Wealth Window. Over 15 million affluent consumers are available on Wealth Window.
About Link2Me, Powered by LexisNexis
LexisNexis is the largest aggregator of consumer public record information in the U.S., accessing data from over 29,000 continually updated sources. The extensive LexisNexis database includes over 10.5 billion instances of identifying data on 400 million unique individuals and retains historical information going back 35 years, to present the broadest and most accurate view of U.S. consumers today. Legal, financial, government, and academic sectors all rely on the accuracy of LexisNexis data to verify personal identities, prevent fraud, comply with legislation, facilitate and secure commerce, conduct background screening, support law enforcement and conduct security initiatives.