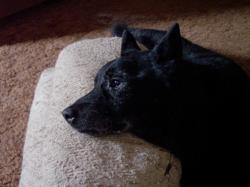 "We pre-plan for our human family members' passing by updating wills and looking at burial plots. My company's service is not that different, it just happens to be for our furry family members instead."
Dr. Rebecca Westbrook, DVM, Loving Paws
Dallas, TX (PRWEB) April 25, 2013
Dallas-based Park Cities Pet Sitter, Inc. has over 2500 active clients and more than 30 pet sitters. One of the most difficult aspects of being a pet sitter is growing attached to the many animals they care for, and then having to say goodbye to them when they pass away. While a pet's death is unfortunately inevitable, there are a number of ways that this sad event can be handled to make it less painful for the animal, its family and friends, and even, its pet sitter. Park Cities Pet Sitter's President, Joette White, has been witness to how many families have handled the passing of their pets in her 12 years as PCPSI's owner, and is happy to say that the services available to manage this difficult event have evolved tremendously over that time period.
"When I first bought Park Cities Pet Sitter in 2001, most of our clients were pretty overwhelmed at having to make the decision to humanely euthanize their beloved pet over a health issue, and the procedure was almost always handled in a vet's office with only a few members of the pet's family present. Fortunately, today there are wonderful services available that really cater to those individuals whose pets are truly members of their family, and who prefer a more loving and peaceful goodbye with their animal."
One of these new service companies that caters to pet owners who desire a more peaceful farewell for their pet, is Loving Paws, an in-home euthanasia service. Loving Paws is owned by Dr. Rebecca Westbrook, DVM, a veterinarian who works closely with each client family to decide the best way to say goodbye to their beloved pet. Dr. Westbrook can consult with the family regarding the best location for saying goodbye, on what day and time to do the procedure, and even suggest who should be in attendance. Most often pet parents will choose to have Dr. Westbrook come to their home, so the pet's last memories can be in their most familiar setting. This is a welcome relief to many of her clients, as many of them have detailed that their pet was not a fan of the veterinarian's office.
This kind of planning for a pet's death is not easy, according to Dr. Westbrook, but is becoming more and more common. "In this day and age, pets really are treated like family members by many pet owners. We pre-plan for our human family members' passing by updating wills and looking at burial plots, etc. My company's service is not that different, it just happens to be for furry family members instead," says Dr. Westbrook.
Park Cities Pet Sitter's Joette White gently encourages her clients with sick or elderly pets to think about these kinds of planning arrangements before the pet's health deteriorates too much, as it is much more difficult to make such plans when overcome with grief. "Dealing with the impending death of a beloved pet is upsetting, but thinking in advance about the best way that you would want to say goodbye to your pet makes the actual farewell day easier on everyone concerned: family members, friends, and even their pet sitter."
Park Cities Pet Sitter, Inc. has served the Dallas area seven days a week, 365 days a year since 1992. Pet sitting, daily dog walks, pet taxis, overnight sitting, pet supply shopping, litter box cleaning, and dog training are all part of the services PCPSI offers. Park Cities Pet Sitter, Inc. is bonded and insured, and all sitters are employees--not independent contractors. A manager is on-call 24 hours a day to handle any emergencies. Additional information about Park Cities Pet Sitter, Inc. can be found on their website at http://www.pcpsi.com.
More information about Dr. Rebecca Westbrook, DVM, and Loving Paws can be found at http://www.lovingpawshousecalls.com.