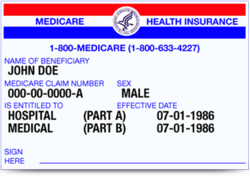 Compare Medicare plans without all the hassle!
(PRWEB) April 25, 2013
MedigapMatch.com, click here to visit the website, has been created to help Americans over 65 years of age get best rates on medicare supplement coverage.
"Retirement is supposed to be a special time to enjoy the simple pleasures of life, the last thing you want to worry about is keeping up with your health care costs. Anyone who has been covered by Medicare knows that, by itself, it's hardly an ideal plan for handling all the expenses you will face, even with good health, throughout your twilight years," comments the spokersperson of MedigapMatch.com
The spokesperson goes on, "Fortunately, there are good options available to you which can provide more comprehensive coverage than Medicare alone. If you're like most seniors, you've already enrolled in Medicare and are receiving those benefits. If you haven't reached age 65 or if you are still working and covered by your employer's private health plan you will want to start researching your options for when you do retire."
A great place to research medicare supplement plans is MedigapMatch.com, click here to visit the website.