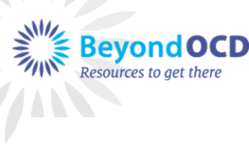 Chicago, IL (PRWEB) April 26, 2013
Jeanne Ettelson, president of Beyond OCD, announced that Dr. Gail B. Adams, educational psychologist and a member of Beyond OCD's Scientific Advisory Board, will speak about helping students with OCD at a special conference for teachers, special educators, child psychologists and school nurses in Stockholm, Sweden. The conference is being organized by Ananke, the Swedish OCD foundation, in conjunction with The National Support organization for persons with AD/HD, Tourette syndrome and Asperger syndrome.
Dr. Adams' presentation, titled "What Hindrances Do Children with OCD Experience in School?" will consist of an overview of the most common obsessions and compulsions among children and adolescents with OCD, and how these symptoms affect them in school. She will also be addressing general and specific strategies school personnel can implement to help students with OCD function more effectively in the school setting.
Dr. Adams, author of the groundbreaking book, "Students with OCD: A Handbook for School Personnel," has worked in the area of children's mental health issues for over 20 years. As a researcher, she has extensively examined the impact of Obsessive Compulsive Disorder (OCD) on school-aged children and the role of school personnel in identifying, assessing and treating OCD. She is an experienced speaker who has provided educational training on OCD, AD/HD, Tourette Syndrome, and Asperger's Syndrome to physicians, mental health professionals, school personnel, parents and students. In addition, she has worked closely with school personnel and parents to facilitate and improve the performance of students with OCD who struggle in school.
Beyond OCD is the leading consumer-friendly provider of resources to help sufferers cope with and get beyond OCD to a healthy and happy life. OCD is a neurobiological disorder that affects children and adults of all racial, cultural and socioeconomic backgrounds. Beyond OCD is dedicated to improving the lives of people who suffer with OCD—a resource for individuals, families, mental health professionals, educators, clergy and the media across the country.
For more information on Beyond OCD or Obsessive Compulsive Disorder, visit http://www.BeyondOCD.org. On its web site, the organization offers detailed facts about OCD, resources, expert perspectives, personal stories from individuals with OCD, and free, downloadable OCD Guides in English and Spanish for all age groups. For specific information on OCD in school, parents and educators may visit http://www.OCDeducationstation.org. People can also call Beyond OCD at 773-661-9530 to speak with someone knowledgeable about Obsessive Compulsive Disorder.