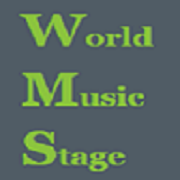 It's the Easiest Place to Discover and Share New Music by Independent and Emerging Artists
Scottsdale, AZ (PRWEB) April 25, 2013
"I've met several talented music artists, and if I've realized anything, it's that music is meant to be shared. I love music. I've been a music fan my whole life, and a would-be musician for the last 15 years. Artists dreams of making it "big" in the music business should be and are possible" says founder Grant Noel. "That's why I created World Music Stage, a place dedicated to sharing music and making dreams come true by connecting music fans with artists, artists to venues, and venues to music fans. As for the name, it pretty much wrote itself."
With a bright and user-friendly interface, World Music Stage is a "one-stop shop" by making it simple for music fans, artists and venues to connect by streaming music and streaming videos. More importantly, World Music Stage gives the artist the tools necessary to build their "brand". World Music Stage provides a free account for its music fans, artists or venues. The only charge is for song downloads. Artists and venues can create their own webpage on World Music Stage in less than 30 minutes. Music fans can find great new independent and emerging artists in just a few clicks.
Founder, Grant Noel states "the barriers to entry to the music business have been significant and the intention of World Music Stage is to breakdown those barriers". Noel went on to say that simply having digital downloads available to music fans does not build or brand an artist. To that end, World Music Stage offers photo galleries, videos, Top 100 Charts, a full scheduling and booking system, news, comments, ratings, and of course streaming music. Now music fans, artists and venues can all connect to each other and share the music they love on World Music Stage, a new music downloading site.
Consider it "the democratization of the music industry" quotes Noel.