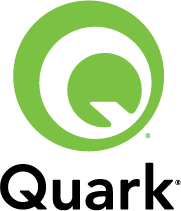 Denver, CO (PRWEB) April 25, 2013
Quark announced today that Fitch Ratings has selected Quark's Dynamic Research Reporting Solution to create the reports and commentary the agency delivers to investors, fixed income professionals and capital markets participants worldwide.
As a global provider of independent and prospective credit opinions, research, and data, Fitch helps investors make important credit judgments with confidence. Requiring a highly efficient, flexible, and Word-based authoring environment, Fitch Ratings chose Dynamic Research Reporting from Quark, part of Quark Enterprise Solutions (http://www.quark.com/enterprise).
Mark Truman-Wallace, Senior Director, Information Technology for Fitch Ratings explains, "It is essential that our authoring solution allows our international teams of analysts to quickly and easily create structured content within a tool with which they are already familiar, Microsoft Word. We chose Quark's Dynamic Research Reporting solution for this reason, because it allows for the reuse of that content through its underpinning XML structure and provides extensive integration into our data sources and workflow applications."
"Information consumers today demand relevant, engaging and timely content in their preferred format and device of choice. Fitch Ratings' dedication to serving capital markets participants around the world with this type of accurate, up-to-date, and multichannel analysis made for a perfect fit with Quark's Enterprise Solutions for investment research reporting. We are excited to partner with Fitch Ratings as their team continues to drive innovation in the financial services industry," said Lawrence Paterson of Quark Software Inc.
About Fitch Ratings
Dual-headquartered in New York and London with over 50 offices worldwide, Fitch Ratings is a global rating agency dedicated to providing value beyond the rating through independent and prospective credit opinions, research and data. Offering a world of knowledge and experience behind every opinion, they transform information to deliver meaning and utility to investors, issuers and other market participants. Fitch Ratings' global expertise draws on local market knowledge and spans across the fixed-income universe.
About Quark Software
Quark's software enables organizations of all sizes to meet customer demand for engaging, relevant communications when, where, and how they want them. Our solutions combine the power of XML with flexible layout and design to automate the delivery of customer communications to print, Web, and interactive experiences on the latest digital devices. Financial services firms, manufacturers, and governments around the world rely on Quark solutions to elevate customer communications to new levels, reduce time to market, and lower costs.