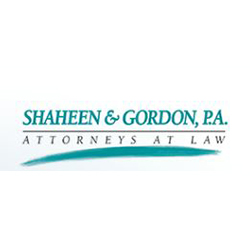 (PRWEB) April 24, 2013
New Hampshire Governor Maggie Hassan recently appointed Jim Rosenberg, partner at Shaheen & Gordon, to the position of Co-Chair on the Judicial Selection Commission. The Judicial Selection Commission is the organization responsible for recommending individuals to serve as state court judges. The Commission members conduct interviews, investigations and evaluations in order to make recommendations of those most qualified to serve as state court judges.
Former Governor John Lynch had previously appointed Mr. Rosenberg to a position on the Judicial Selection Committee as well. Shaheen & Gordon could not be more proud that one of its attorneys has been selected for this honor. Managing Partner of Shaheen & Gordon, Mike Noonan, stated that "The fact that Governor Hassan elevated Jim to serve as the Co-Chair reflects the time and energy that he has poured into his service on the Judicial Selection Commission."
Mr. Noonan and others at the firm believe that this is a critical time for the New Hampshire judiciary, which further highlights the importance of serving in this role on the Judicial Selection Commission. This is not a responsibility that Mr. Rosenberg plans on taking lightly. Mr. Noonan went on to state that "As an active trial attorney, Jim is uniquely positioned to lead such a process and our firm could not be prouder of him."
Shaheen & Gordon, P.A. offers legal representation to clients throughout northern New England in 15 distinct areas of the law, including personal injury, DWI and criminal defense. It is one of the larger law firms in the state of New Hampshire and has been committed to high-quality representation for more than 30 years. The firm has office locations in Manchester, Concord and Dover.