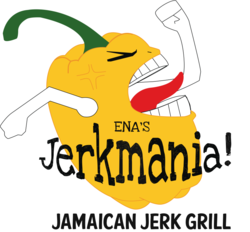 This partnership has given the students valuable employability training and they also learn how to prepare Jamaican-style food. Alicia is a great mentor for our students
Springdale, Ohio (PRWEB) April 25, 2013
Leading Jerk fast casual restaurant, Ena's Jerkmania, announced today its 2013 employment program to assist youth in need throughout the Cincinnati area.
Ena's Jerkmania began working with the Cincinnati Job Corps in January 2013. Job Corps is an education and training program administered by the U.S. Department of Labor. The program provides eligible young men and women with an opportunity to gain the experience they need to begin a career or advance to higher education. With the skills garnered at their employment site the culinary students obtain valuable employability skills to pursue rewarding careers in the culinary arts industry. To participate in the program, eligible students must be between 16 and 24 years of age and qualify as low income according to government standards.
Ena's Jerkmania offers an ideal work environment. In an industry that is constantly in demand for highly skilled employees, the company's program gives students the opportunity to work directly with the founders and owners of Jerkmania on an innovative restaurant concept which promotes a sense of entrepreneurship amongst these young men and women.
"The Cincinnati Job Corps has partnered with Ena's Jerkmania for a work-based learning site for the culinary arts students. This partnership has given the students valuable employability training and they also learn how to prepare Jamaican-style food. Alicia is a great mentor for our students," says Sharon Thompson, Work-Based Learning Coordinator, Cincinnati Job Corps Center.
Ena's Jerkmania specializes in the Jamaican method of "Jerk", where meats are seasoned with allspice and scotch bonnet peppers and marinated for at least 24 hours, then slow grilled over Pimento wood. Ena's Jerkmania incorporates fresh produce into all of its dishes. The Ena's brand is centered on Ms. Ena's secret Jerk sauce recipe which is available in original, sweet, BBQ and extra spicy flavors.
About Ena's JerkMania:
Founded in September 2011, Ena's JerkMania located in Springdale, Ohio, is the brainchild of Ms. Ena's sons Marlon and Ashford Hayles. This family owned and operated restaurant utilizes the increasing popular fast casual dining model providing customers with speedy, authentic, Jamaican Jerk cuisine. Marlon and Ashford opened Ena's Jerkmania to make premium Jerk fare readily available to the mass market. As the Ena's brand continues to expand, Marlon and Ashford are achieving their vision of solidifying Jamaican Jerk food as a top choice among ethnic cuisines. The Ena's brand includes Ena's Caribbean Kitchen in Columbus, Ohio. For more information about the Ena's brand and Ena's Jerkmania visit http://www.thatsjerk.com.