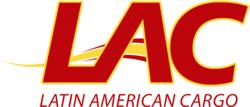 Why settle for a freight forwarder that does just ground transportation? More and more companies are looking for freight forwarders who can do it all, and more.
Staten Island, NY (PRWEB) April 29, 2013
The trend of businesses have been changing in the freighting industry. The latest from Latin American Cargo is that their clients are looking for additional value-added services. Offering only ground transportation, for example, without any benefits or value-added services does not cut it with customers any more. Adding value beyond that of the service itself is a main staple of any modern and competitive freight forwarder. Latin American Cargo (LAC) has been building their Business Consulting services for the purpose of giving clients even more value when they are shipping to Mexico or anywhere else in Latin America. The response to this has been that more is better, and that increased variety of services appeals to those seeking freight forwarders.
This is not an entirely new trend, but it has been slow to creep into the freighting industry. Traditionally, freighters have been asked only to do their jobs and do them well. But now in the most competitive time for freighters so far, clients want more. Why settle for just a freight forwarder, when clients can have a specialized freight forwarder capable of providing reefer trucks, consultation services, and that understands local languages, culture, and industries? The ability to offer services even the client did not know they could benefit from is how to impress and guarantee satisfied customers. The term was made popular through communications based companies, but now it can be seen how Value Added Services can fit into any business.
This is even more true with corporate-based clients. A business owner in need of ground transportation doesn't want to worry about shipments arriving safely or on time. They want to be able to give the parcel or freight to a trusted freight forwarder to ship to Mexico or elsewhere and be confident that it will get there safe and on time. In the case of Latin American Cargo, their ability to communicate in the local language and their in-depth knowledge of the many major cities in Latin America give them a specialization that should inspire confidence.
Even more than this, having a freighter able to offer consulting and on-site expertise for venturing into new markets or expanding old ones is a huge step forward. In order to save resources and time, businesses can tap into the vast experience of Latin American Cargo instead. As such a freight forwarder like LAC becomes much more to those who are shipping to Mexico or anywhere else in Latin America.
More and more companies will be looking for value added services to make sure clients have their desires met and exceeded. LAC is taking advantage of this and has been a versatile figure in the freighting industry for years.
About Latin American Cargo
Latin American Cargo is a shipping and freighting company specializing in shipments going to and from different areas in Latin America. LAC acts as a freight forwarder with major offices in Canada, the U.S. and Mexico. Recently gaining NVOCC status in the USA, LAC has expanded its abilities to serve customers who need to ship their goods from Canada and the US territories to Latin America. LAC is experienced with air, sea and ground transport, and its Mexfreight division, short for Mexican Freight, handles almost exclusively the transport to and from Mexico and acts primarily as a road transportation service.