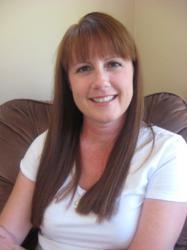 Discovering Your 'New Normal' After Divorce is eye-opening, game-changing and life-altering
(PRWEB) April 25, 2013
Dawn Sinnott, founder of Divorce as a Catalyst has just been awarded the designation of CDC Certified Divorce Coach®. She completed a 15 week program which engages coaches in developing best practices and effective ways of supporting individuals in divorce, whether at the start of the divorce conversation or as they begin to deal with redefining who they are after divorce. The program is conducted via a live two-hour webinar each week and includes intensive coaching practice sessions using real-life divorce scenarios and fieldwork assignments to help each coach jumpstart their practice.
Dawn brings much more than classroom training to the table in serving her clients. Like many of the CDC Certified Divorce Coach® graduates, Dawn also brings her life-changing experience of divorce plus her work experience of 24 years as a CPA to her clients. She is able to help them discover a divorce process that can be simpler, less costly and it helps people to move forward with their lives. " I am a certified divorce coach, a divorcee, a mother and a stepmother. I am an ex-wife and a new-wife. I am someone who is fully enjoying this stage of my life and I love empowering people to enjoy theirs."
"Divorce as a Catalyst empowers people who are considering a divorce, in the midst of a divorce or post-divorce and asking 'Now what?' By working with individuals on getting organized for the divorce process, helping them focus on what's important, helping them clarify decisions to be made, developing better communication skills and laying a new foundation for their future based on the 5 Steps of Divorce Recovery, I create the awareness and exploration necessary to move forward in the next chapter of their lives with hope and possibility" Dawn also offers a 6 Week Virtual Group Coaching Program designed to help you thrive in the midst of change and to gain great wisdom on how change can be used to your advantage. "Discovering Your 'New Normal' After Divorce is eye-opening, game-changing and life-altering" says Dawn.
And as a Radio Show Host for Chapter 2 – Real Divorce Stories and Real Divorce Support Dawn shares her commitment for providing support for those going through divorce. "My mission for the show is to support others going through a divorce or recovering from one, by letting them know that they are not alone. I invite guest speakers onto the program to share their expertise, experience, and to share their divorce story. We all have a divorce story to tell and I hope to empower the listeners with the experience, strength and hope of my guests and by offering laser coaching to help them get unstuck no matter where they are in the process."
The show airs live every Friday at 10:00 am (EST) and can be accessed live at http://www.blogtalkradio.com/dawnsinnott. A complete archive of past shows can be found on http://www.divorceasacatalyst.com/Radio_Show_Past_Shows.html.
CDC College for Divorce Coaching® and Divorce Coaching, Inc., a Florida Corporation provides CDC Certified Divorce Coach® training and certification for those engaged in the profession of divorce coaching. Approved as a Continuing Coach Education Provider through the International Coach Federation (ICF), the CDC Certified Divorce Coach® Program maintains the standards of the ICF and additional professional standards developed through the CDC® Board of Standards®. For more information, visit http://www.certifieddivorcecoach.com.