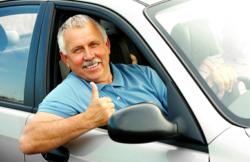 OUR CUSTOMERS SAVE ON AVERAGE $520
(PRWEB) April 25, 2013
http://www.BetterInsuranceChoice.com, click here to visit the website, has launched auto insurance program for high-risk drivers. The new program provides a certificate which guarantees the state's Department of Motor Vehicles that the insured has met the state's required minimums of liability coverage and that the DMV will be notified if there is any lapse in coverage.
"Our service gets you connected to the top auto insurance carriers in the nation and lets you choose the one that best fits your needs and budget. We have over 100 companies with agents represented in our network." comments BetterInsuranceChoice.com spokesperson.
The representative goes on "Our process is fast, easy, and free! Simply enter your basic information into our online forms (your information will be kept safe on our secure servers). After you have completed our short online questionnaire, we will match you with local agents in your area who can provide additional quotes, answer any questions you may have about coverage, and assist you in every step of the buying process."
Click here to learn more about sr-22 insurance program or get insurance quotes.