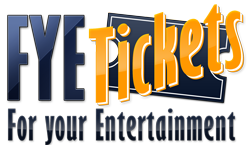 By providing the lowest prices available, tickets...won't last long,
Denver, CO (PRWEB) April 26, 2013
Tennessee native Justin Timberlake is finally returning to his music career and announced his upcoming tour "Legends of the Summer" which will feature Jay-Z and himself and is set to kick off during the summer month of July 2013. The tour will begin in Ontario and then travel across the United States and will make stops in major cities such as Chicago, Detroit, Boston and Miami. Currently the tour will have performances in only 14 cities with 2 in Canada. More dates may be added but it is not certain at this time.
Timberlake began his musical a career as a member of the Mickey Mouse Club in the mid 1990's. He gained national fame in the then-popular boy band N'Sync. He release his first solo album in 2002 and has been a national sensation ever since. His latest album "The 20/20 Experience" has seen record sales and has taken the number one spot in the United States for 2 consecutive weeks and the upcoming tour will feature many of his latest songs.
Because of the extended leave he took from musical performances and albums, fans are scrambling to buy cheap Justin Timberlake tickets and tickets are expected to sell out fast.
"We're seeing record sales for the Justin Timberlake tour. By providing the lowest prices available, tickets to see Justin Timberlake at the Legends of the Summer tour won't last long," said FYETicket CEO.
FYETickets.com, an online discount ticket marketplace, will be selling cheap Justin Timberlake tickets to all performances for the 2013 Legends of the Summer Tour. Fans can continue to expect the low prices that FYETickets offers as well as an openly available discount code to save an additional percentage off the customer's total.
FYETickets boasts an impressive 125% money-back guarantee that all tickets will arrive on time for the event and are authentic. Fans can place their online order with FYETickets.com for cheap Justin Timberlake tickets and rest easy in their purchase.
In addition to discount Justin Timberlake tickets, FYETickets also has great deals on cheap NBA Playoffs tickets with the additional discount code "CHEAP1" which can be used on all ticket purchases.
About FYETickets.com
FYETickets.com is a secure, reputable online marketplace for discount concert tickets, cheap sports tickets and cheap theater tickets. FYETickets.com offers an extensive selection of affordable event tickets to sold-out events.
Media Contact:
Director of Public Relations
FYETickets.com
(720) 263-2393
FyeTickets.com