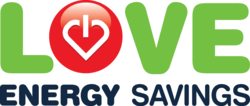 It's still more important than ever that the UK remains focused on looking after its money.
Bolton, Greater Manchester (PRWEB UK) 26 April 2013
Yesterday, the Office for National Statistics announced the UK avoided a triple dip recession, if only narrowly, with GDP growth of 0.3% in the first quarter of 2013.
The news is better than what many were expecting, as it was widely speculated the UK would have seen consecutive GPD shrinkage for two quarters running, the definition of a recession. It would have marked the third time since 2008 the UK economy lapsed into a recession.
Despite the slight amount of growth, economists still say the broader picture across the UK is the economy is still the same for consumers and businesses.
The government insists their plan of austerity is vital to reducing borrowing and promote growth in the long run. Chancellor George Osborne, who has been adamant the UK must stay the course of austerity or face an unsalvageable economy, said the statistics were an "encouraging sign".
There is still a vast uncertainty in the future of the economy as the recent figures imply little change for the individual. Deputy Prime Minister Nick Clegg said: "I don't want anyone to think that somehow we are out of the woods yet."
Love Energy Savings urges all homes and businesses to take action to shield themselves from the prospect of being caught out these uncertain economic times. Phil Foster, Managing Director at Love Energy Savings said: "It's still more important than ever that the UK remains focused on looking after its money. The best way we can do that is by ensuring you're not being overcharged on your energy prices."
Love Energy Savings specialises in finding the cheapest home and business energy contracts while providing a complete business energy management package including dealing with the whole switching process on your behalf, meaning you won't have to deal with the hassle of switching energy suppliers again.
To help safeguard your economic future and enter the world of stress-free electricity and gas, call Love Energy Savings on 0800 988 8375, or visit http://www.loveenergysavings.com to get an instant, online home or business energy comparison.