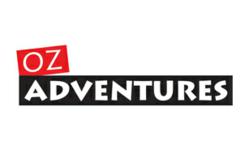 (PRWEB UK) 26 April 2013
Australian and New Zealand gap year travel specialists OzAdventures have launched a new self-confessed 'Island & Rainforest' tour, lasting seven days, offering aspirant students just another exciting and versatile option when travelling around Australia.
Based in Queensland, this tour, which is available with 25 per cent off at £825 per person, offers superb value for those wishing to cram a lot into their gap year adventures in a relatively short period with Cairns, Port Douglas and The Whitsunday Islands all prevalent within this exclusive package.
Assisted by loyal business partner Contiki 18-35, gap year travellers can be assured of an unforgettable experience Down Under and given the sheer vastness of Australia as a whole, for those on adventure travel holidays, they will cover hundreds of miles down Oz's east coast on this tour, otherwise proving unfeasible without the careful consideration and input of a helpful tour manager who oversees the travellers' exciting experience with like-minded individuals.
UK-based gap year travellers may identify with Queensland given the region's exposure on popular British reality television series "I'm A Celebrity, Get Me Out of Here" and visitors will be able to view a similar rainforest environment on Day 1 of the tour whereby the tour veers away from the shoreline of the Coral Sea tracking to the deep green canopies of the Daintree Forest.
From here, travellers can truly appreciate the flexible nature of the tour they have chosen with Day 2 comprising a journey from Cape Tribulation to Cairns – the gateway hub to the world renowned Great Barrier Reef – which can actually forge part of visitors' touring schedule as an optional day trip.
Cairns isn't an overbearing city size-wise so the hub's vibrant marina precinct can be enjoyed alongside such activities as ballooning, sky diving and bungee jumping which can all be requested in greater detail from a trustee tour manager acting as the travellers' first port of call.
Days 5 and 6 trade Cairns for Port Douglas with lush greenery yet again visible as travellers revitalise on the coach and if so inclined, they can take some free time in Townsville if the region catches their eye. OzAdventures' 'Island & Rainforest' tour puts travellers' every need at the forefront of their operations and understands the contemporary requirements of individuals when travelling around Australia.
With the tour ending in the Whitsundays, choosing your gap year in Australia with OzAdventures means travellers can be assured of great value, helpful assistance and most importantly an unforgettable adventure.