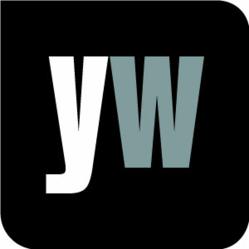 London, UK (PRWEB UK) 25 April 2013
According to WHO, on a yearly basis, nearly 40% of all under-five child deaths are among newborn infants, babies in their first 28 days of life or the neonatal period. However, a potential two thirds of newborn deaths can be prevented if known, effective health measures are provided at birth and during the first week of life.
WHO calls for skilled health care during pregnancy, childbirth and in the postnatal period, to prevent or detect and manage complications for mother and newborn, and, with UNICEF, recommends home visits by a skilled health worker during a baby's first week of life to improve newborn survival. WHO also notes that the families of newborns with severe illness should be helped in locating a hospital or facility to care for the baby.
With this in mind, Yourwellness Magazine investigated a new study published in the peer-reviewed Canadian Medical Association Journal, which claimed that newborns delivered by caesarean section are at higher risk of asthma and allergies, as well as type 1 diabetes, obesity, and cancer. Yourwellness Magazine also explored other media coverage of the study.
The article noted that researchers from the Universities of Alberta and Toronto in Canada, among other institutions, evaluated the gut bacteria of 24 babies in order to determine whether or not natural delivery and breastfeeding helps stimulate the production of healthy bacteria in the gut. Caesarean-born babies had lower 'richness' and diversity of bacteria species compared to naturally born babies, and formula-fed babies had higher 'bacterial richness' than those who were breast-fed.
According to the article, "As there is a general consensus that gut bacteria has been linked to an increasing number of diseases, including type 1 diabetes, obesity, cancer, allergies, and asthma, there has been a lot of interest in these results. However, a small study such as this, which involved taking single measurements at only one point in time, is unable to prove any link between caesarean sections, breastfeeding, gut bacteria and the likelihood of developing a long-term disease." Yourwellness Magazine concluded that reporters, rather than researchers, seem to be making these bold sweeping headlines about newborn diseases.
For more information, visit the gate way to living well at http://www.yourwellness.com.