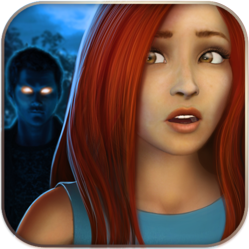 (PRWEB) April 26, 2013
AdoreStudio Ltd., a casual games developer and publisher, has announced the release of Vampires: Todd & Jessica's Story, its brand new hidden object, puzzle, and adventure game.
Featuring refined graphics and a mysterious soundtrack, this long-awaited release offers a host of brain-busting mini-games and mind-bending puzzles.
Todd, the main character of the game, is a vampire who's madly in love with an earth-bound girl named Jessica. Love has finally given him a chance for a cure and salvation. Only with Jessica, Todd temporarily forgets that he's a vampire and his lust for human blood goes away as if by magic. He decides to propose to the young girl, but there's someone who's fully resolved to destroy this union of peace and harmony and turn Jessica into a bloodsucker.
Vampires: Todd & Jessica's Story features:

Magnificent artwork
Fantastic gameplay
Intricate puzzles and mini-games
Immersive atmosphere
Intriguing unpredictable plot and a mystery to be solved
This game is a must-play for all passionate vampire story lovers. The player plunges into a gripping world of magic and is to undertake a broad array of tasks during the game, such as explore numerous breathtaking locations, catch bats, drink blood, and master a host of mind-blowing vampire tricks.
The full version of Vampires is designed for PC and available for direct download from AdoreStudio's website: http://www.adoregames.com/. As for upcoming plans, AdoreStudio is about to release localized versions of Vampires and launch a Mac version of the game as well.
What's more is that the studio is working hard on adapting Vampires for other platforms, such as iPhone, iPad, and Android. AdoreStudio's first internal iOS and Android ports will be available to touch-screen gadget users all over the world at some time this year.
AdoreStudio Ltd. looks forward to receiving users' feedback on the new game. The studio invites all casual games fans to share their opinions and ideas in the AdoreGames Community on Facebook and on Twitter as well.
About AdoreStudio:
AdoreStudio Ltd. is a fast-growing casual game developer, distributor, and publisher. The company is primarily occupied with the development of indulging and high quality games and at the same time is open to collaboration with other game publishers. All the games which are displayed on the company's website feature captivating game plots and thoroughly elaborated designs. They are available through PCs and Macs.