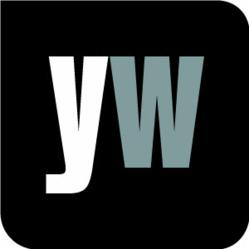 London, UK (PRWEB UK) 26 April 2013
Recent draft guidance published from NICE has recommended omalizumab (Xolair, Novartis Pharmaceuticals UK) as an option for treating severe, persistent allergic asthma in adults, adolescents and children. The final guidance is expected to be published this month, and recommends omalizumab as an add-on to optimised standard therapy for treating severe, persistent confirmed allergic IgE-mediated asthma in people aged 6 years and older.
Professor Carole Longson, Health Technology Evaluation Centre Director at NICE commented, "NICE is aware that severe, persistent allergic asthma can have a significant effect on a person's life. We are therefore pleased to now be able to recommend omalizumab as an effective therapy for adults, adolescents and children with this condition in final draft guidance, with the discount agreed in the patient access scheme submitted by the manufacturer."
With this in mind, Yourwellness Magazine took a closer look at asthma, and a way in which sufferers could compound the effects of the new medication with Buteyko Breathing. The article explained, "For the last 60 years, doctors in Russia, Europe, Canada, and elsewhere have used a method known as Buteyko Breathing to improve asthmatic wellness. Named after the Russian doctor who developed it, Buteyko Breathing has been shown by a growing number of scientific studies to be as effective as conventional drugs."
Yourwellness Magazine noted that Buteyko practitioners don't advocate throwing away asthma medications, but that patients should consult their doctors before doing so. However, the article also commented that asthmatics tend to have less need for medications after learning the symptom-reducing technique. Based on the knowledge that asthmatics tend to over-breathe or hyperventilate compared to people who don't have asthma, the Buteyko method is essentially a shallow-breathing technique in which patients take small, measured, shallow breaths through the nose. This helps patients to avoid hyperventilation and "reset" their breathing rate at a naturally lower pace.
For more information, visit the gateway to living well at http://www.yourwellness.com.