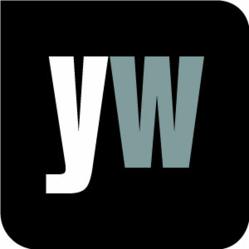 London, UK (PRWEB UK) 27 April 2013
Thanks to new updated guidelines published recently by the National Institute for Health and Care Excellence (NICE), people who are experiencing fertility problems should be able to get the most appropriate and effective medical treatment earlier. Sir Andrew Dillon, NICE Chief Executive, noted, "Whatever the cause, we know fertility problems can have a potentially devastating effect on people's lives; causing significant distress, depression and possibly leading to the breakdown of relationships."
IVF treatment is advised for eligible women who have been unable to conceive after two years of regular vaginal intercourse, which is one year earlier than was previously recommended. IVF has previously not been recommended for women over the age of 39, but now NICE says that, subject to certain criteria, women aged 40-42 years who have not conceived after two years of regular unprotected intercourse or 12 cycles of artificial should now be offered one full cycle of IVF.
With this in mind, Yourwellness Magazine investigated a new study, in which it was found that the process of In-Vitro Fertilisation (IVF) treatment has many negative impacts on sexual relationships. Women reported to a study of the Indian University that as the couple navigate infertility and treatments such as IVF, little attention is given to sex, despite the important role it plays in their attempt to conceive a child.
The article explained, "IVF is a procedure in which mature eggs are retrieved from a woman's ovaries and fertilized by sperm in a lab, forming embryos. The embryo(s) are then implanted in the woman's uterus. It is considered an effective procedure but one that is used after couples try several other less invasive procedures. By the time couples begin IVF, they might have been trying to conceive for many years." However, when women undergo IVF, they have significantly less sexual desire, interest in sexual activity and satisfaction with their sexual relationship. They are also more likely to report sexual problems such as vaginal pain and dryness.
For more information, visit the gateway to living well at http://www.yourwellness.com.