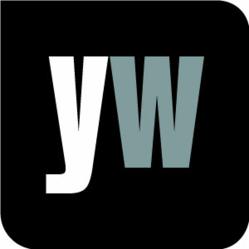 London, UK (PRWEB UK) 27 April 2013
NICE has recently recommended apixaban ( http://www.nice.org.uk/newsroom/pressreleases/ApixabanFAD.jsp) (Eliquis, Bristol-Myers Squibb and Pfizer), in accordance with its licensed indications, as an option for the prevention of stroke and systemic embolism in some people with non-valvular atrial fibrillation (AF). The drug works by inhibiting the activity of a substance called Factor Xa, and this prevents blood from clotting.
Professor Carole Longson, NICE Health Technology Evaluation Centre Director, commented on NICE's final recommendations, noting that the most commonly used antithrombotic, warfarin, is problematic for some AF patients: "Its use requires regular monitoring of the blood's clotting properties and dose adjustments which can cause disruption and inconvenience. It also has multiple interactions with food, alcohol and drugs that can cause further inconvenience… From the evidence submitted, the Committee concluded that apixaban was more clinically effective than warfarin for the primary efficacy outcome of reducing stroke and systemic embolism."
With this in mind, Yourwellness Magazine investigated a new study which found a way of preventing AF and related condition ischemic heart disease (IHD), without the use of drugs. The article explained that IHD is a general term to describe a number of conditions where the supply of blood the muscles of your heart becomes restricted, and researchers from the University of Oxford have discovered that vegetarians are less likely to be diagnosed with, or die from, IHD than people who eat meat and fish.
Yourwellness Magazine reported that over an average of 11.6 years follow-up, there were 1,235 cases of IHD (1,066 of these were hospital admissions, and 169 were deaths). Vegetarians were found to be less likely to report receiving long-term medical treatment, and had a 32% lower risk of developing IHD during the follow-up period. However, the effect on IHD was lessened slightly to a 28% reduction among vegetarians when the researchers adjusted for BMI.
To find out more, visit the gateway to living well at http://www.yourwellness.com.