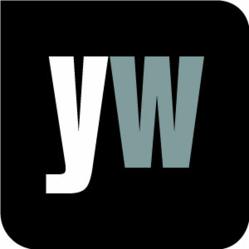 London, UK (PRWEB UK) 28 April 2013
The National Institute for Health and Clinical Excellence (NICE) has recently published provisional draft guidance which does not recommend the drug everolimus (Afinitor, Novartis Pharmaceuticals) as an NHS-funded treatment for a type of advanced breast cancer. The drug treatment is only licensed for use in postmenopausal women with HER2 negative, hormone-receptor-positive advanced breast cancer, and these women must have had an initial treatment with a non-steroidal aromatase inhibitor (a type of hormone therapy) and no symptoms from visceral disease (when the cancer has spread to the body's soft organs).
Sir Andrew Dillon, NICE Chief Executive, commented, "While the independent Appraisal Committee acknowledged that everolimus may offer a step change in treatment by restoring sensitivity of the tumour to hormone therapy, the evidence highlighted uncertainty relating to how much the treatment extends overall survival. Using the most appropriate estimates, the committee concluded that everolimus is not a cost-effective treatment option for the NHS."
With this in mind, Yourwellness Magazine took a closer look at breast cancer, and some of the myths that surround the disease. The article noted, "Awareness of breast cancer is rising, which, though no bad thing, means that a certain number of wellness myths around the disease have become more prevalent too. It seems that, when it comes to breast cancer, now everyone's an expert but I wouldn't stake my wellbeing on it if I were you."
Yourwellness Magazine outlined the main myths that surround breast cancer:
1. People with a family history of breast cancer are the only ones at risk – In fact, roughly 70% of cases occur with no identifiable risk factors for the disease.
2. Wearing an underwired bra increases breast cancer risk – In fact, scientific evidence has shown that the tightness of any kind of clothing does not increase risk of cancer.
3. All lumps are cancerous – In fact, about 80% of lumps in women's breasts are caused by benign or non-cancerous changes, cysts, or other conditions, though doctors any lumps should be reported for early detection, just in case.
For more information, visit the gateway to living well at http://www.yourwellness.com.