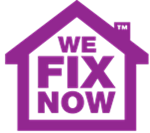 More than 2,000 children are treated in hospitals and A&E departments each year due to life changing bathwater scalds
(PRWEB UK) 29 April 2013
It was reported in HVP that bathroom supplier, NotJustTaps, launched the scheme to raise awareness of the dangers of scalding, with advice on how to reduce the risk of falling victim. More than 2,000 children are treated in hospitals and A&E departments each year due to life changing bathwater scalds. As a result, existing building regulations ask that all new houses built have devices fitted to baths to keep the water temperature at a minimum of 48°C. However there are still millions of homes in the country that are at risk.
This has prompted Company Director Derek Aaronson to argue that the cost of fitting a thermostatic Mixing Valve (TMV) is worth it for the lives it could save. He is currently advising homeowners and landlords to buy one that conforms with British Standards and have it fitted by a qualified plumber.
Renowned for their Camberwell plumbers, We Fix Now operates throughout the London area. The team were particularly interested by the recent news and a representative has shared their thoughts on the matter.
"Bathwater scalds can be particularly dangerous to young children, yet can be prevented by something as simple as having a TMV fitted. It is important to enlist the service of a fully trained and certified plumber in doing so."
We Fix Now is a London-based company providing emergency plumbers and electricians throughout the M25 and surrounding counties. Renowned for their fast and effective service, the firm also specialise in unblocking drains, fixing central heating and boilers and sorting problems with gas. With a strong focus on customer service, We Fix Now prides itself on providing fully qualified and experienced engineers day and night, every day of the year.