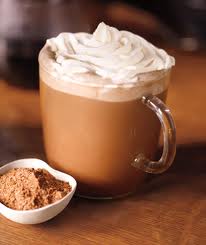 Our coffee is ground as it is ordered, by the cup. But it goes beyond just fresh ground coffee. Our baristas are experts.
Carmel, IN (PRWEB) April 25, 2013
As the summer weather quickly comes around the corner the seasonal fun will start at SoHo Cafe & Gallery. Being right on the Monon and at the heart of Carmel, Indiana the fun begins on the patio with live bands featured on the weekends and the very popular Mic night every Thursday from 7:00 to 9:00 p.m. It is open for entertainers age 12 and older and always a popular summer hang out. Arrive by 6:30 to sign up for that night's roster.
Several of the fun summer events will be featured on the patio, when weather permits, and are always highlight on the Hamilton County Indiana event calendar.
One of the biggest events for the summer will be June 22 and will include food trucks, a live band and lot of other great surprises. Proceeds from this event will be donated to the Carmel Arts Council which provides scholarships to high school seniors that will be studying in the area of the arts.
Vivian Lawhead, one of SoHo's owners and the onsite manager, taught in one of the Hamilton County Schools for several years, and loves catching up with former students when they stop at SoHo for a visit. She has made sure that SoHo offers something for all ages since opening, including employing high school students, making the gallery accessible for "under 21" customers during all events, supporting programs at local schools, and offering foods and beverages at moderate prices.
Besides a place for fun, SoHo Cafe & Gallery is Carmel, Indiana's premiere local coffee shop. As an independently run and family owned coffee house, they offer a higher level of personal service than you'll find at any of those big coffee chains. We're not talking coffee from a spout here. Each cup of coffee is made fresh by an expertly trained staff of baristas.
What makes their coffee stand out from the rest? Owner Vivian Lawhead shares, "Before selecting our coffee resources, we did a taste test to choose our organic coffee based on the highest numerical number. We selected Conscious Coffee out of Boulder, who received the Micro Roaster of the year for the last three years. The coffee beans are roasted the same week they are received, which makes a huge difference in the quality of the coffee.  Soho was the first coffee shop east of the Mississippi to use this particular resource."
Award winning beans are great, but what gives the coffee at SoHo Cafe & Gallery its wonderful flavor? First, the coffee roaster is chosen with great care, they ground immediately before extracting or brewing.  Once ground the coffee must be brewed within five minutes. "Our coffee is ground as it is ordered, by the cup. But it goes beyond just fresh ground coffee. Our baristas are experts. They are trained in the store and through coffee conferences. They know the importance of properly packed coffee grounds, pressure, and timing. Each barista is trained in the art of Espresso, syphon brew or vacuum brew, pour over, and French press. Each one of these has its own doses. It's a science within its own really," said Lawhead.
Now that's quality coffee. And their drinks aren't the only works of art. The coffee shop also has its own gallery that hosts their many art events. Of course, what else would be expected from such a creative family? Enjoy a latte and the works of art created by talented local artists.
Besides a delicious cup of Joe, the Cafe also offers a full menu featuring sandwiches, soup and salad, gluten free choices, along with pastries and sweets that are delivered fresh by a local catering companies. They also offer organic teas, soft drinks, juice, 100% fruit smoothies and water for the kids.
Each and every customer that walks through the doors of Cafe SoHo & Gallery is treated like family in a relaxed atmosphere that doesn't push them out the door like an assembly line. They know the importance of community fellowship.
For quality coffee and excellent personal service check out the best local coffee shop in Carmel, Indiana. The SoHo Cafe & Gallery is located at 620 South Rangeline Road in Carmel, Indiana. Remember the art gallery is available for business, clubs, and groups meetings, and can be rented out for showers as well.