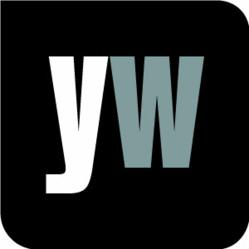 London, UK (PRWEB UK) 28 April 2013
This month, the National Institute for Health and Care Excellence (NICE), has issued draft guidance recommending a number of tests and test strategies as options for detecting epidermal growth factor receptor-tyrosine kinase (EGFR-TK) mutations in the tumours of adults with previously untreated, locally advanced or metastatic non-small-cell lung cancer (NSCLC). The use of these tests is recommended in accredited laboratories participating in an external quality assurance scheme.
Professor Carole Longson, NICE Health Technology Evaluation Centre Director, commented, "Evidence from clinical trials shows that patients whose tumours express the EGFR mutation and who receive an EGFR-TK inhibitor gain more benefit than from standard chemotherapy treatment. The converse is also true. It is important, therefore, to ensure high accuracy of testing, particularly to minimise the chances of incorrect treatment as a result of a false-positive or false-negative test results, in order to improve outcomes for patients with lung cancer."
With this in mind, Yourwellness Magazine took a closer look at lung cancer, and a new study in which it was discovered that lung cancer is the new leading cause of female cancer death in Europe. The Annals of Oncology study found that lung cancer has already overtaken breast cancer in the UK and in Poland, which the researchers believe is due to the surge in the number of women who started smoking in the 1960s and 1970s.
The article reported, "This year, roughly 88,886 European women will die from breast cancer, while 82,640 will die from lung cancer, but Professor Carlo La Vecchia and colleagues state that the balance will have shifted by 2013 and lung cancer will take over." The team of researchers from the University of Milan examined the cancer rates of the EU's 27 member states collectively, as well as individually in France, Germany, Italy, Poland, Spain and the UK, to come to this conclusion, investigating individual cancers and cancers as a whole.
For more information, visit the gateway to living well at http://www.yourwellness.com.