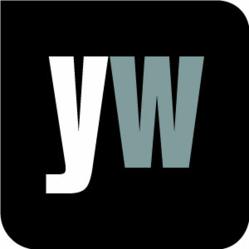 London, UK (PRWEB UK) 29 April 2013
Recent draft guidance published from the National Institute for Clinical Excellence (NICE) has recommended omalizumab (Xolair, Novartis Pharmaceuticals UK) as an option for treating severe, persistent allergic asthma in adults, adolescents and children. The final guidance is expected to be published this month, and recommends omalizumab as an add-on to optimised standard therapy for treating severe, persistent confirmed allergic IgE-mediated asthma in people aged 6 years and older.
Professor Carole Longson, Health Technology Evaluation Centre Director at NICE commented, "NICE is aware that severe, persistent allergic asthma can have a significant effect on a person's life. We are therefore pleased to now be able to recommend omalizumab as an effective therapy for adults, adolescents and children with this condition in final draft guidance, with the discount agreed in the patient access scheme submitted by the manufacturer."
With this in mind, Yourwellness Magazine took a closer look at the drug, and how NICE has done a 'double U-turn' in approving it. Yourwellness Magazine reported, "The medication has been available since 2007 for treating severe allergic asthma in patients, but NICE decided in November last year that it was no longer worth the money, so it lost its funding through the NHS. NICE has now, once again, decided to recommend omalizumab, also known as Xolair, for persistent asthma cases."
The article explained that Xolair works by blocking immunoglobulin E (IgE) antibodies from bonding to allergens, and is administered through an injection every two to four weeks, depending on the weight and IgE levels of the patient in question. Yourwellness Magazine also gave readers three main ways to reduce the risk of an asthma attack:

Keeping homes dust and mould free.
Letting plenty of fresh air into the home.
Exercise. This opens up the lungs and aids breathing capability.
For more information, visit the gateway to living well at http://www.yourwellness.com.