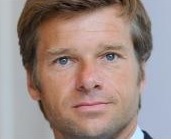 (PRWEB UK) 25 April 2013
In the management development sector we are faced everyday with the challenge to equip leaders to face the increasing demands that the business environment now throws at them; it is a truism we all know well, but is nonetheless worth restating, that no matter how talented the individual, solutions to today's business problems have to be solved collectively and collaboratively –and with innovative, flexible thinking – the VUCA world will allow no other way.
Wolfgang Jenewein, Professor of Management at the University St. Gallen, is clear that "the main answer to complexity is variety" and it is necessary for executive leaders to build diversity into their teams, not for any social or political reason, but because to create robust solutions to issues requires the wisdom of crowds, or as Jenewein phrases it 'the intelligence of the swarm'. He continues that "it is the leader's role to 'activate the swarm'" and to achieve this requires three key steps:
Firstly, a leader must provide a clear purpose for why the team/department/organization or even society, is engaged in an activity. If the followers do not understand the reason for doing what they are doing then they will start to disengage.
Secondly, the modern leader must build on empathy. Having focused the followers on the higher purpose, the leader needs to understand the various drivers and concerns of the team members to ensure that they are motivated internally and not just by some external threat, that they 'buy-in' to the activity. This intrinsic motivation is essential to create continued momentum.
Thirdly, the final element is to know the individual strengths and abilities of the team and how to harness those so that the individual inputs total something greater than the parts. That is that they each offer an optimal contribution for that particular team.
"Motivation is very important, but in fact perhaps 70% of a leader's job is not motivating people, but avoiding de-motivation" says Jenewein. "There is a desire in people for a perfect formula between gaining intrinsic motivation and creating a structure that enables that… it is the dream of the machine. But in real life it does not exist, it is more complex than that" he explains.
To read on, please visit the IEDP website: http://www.iedp.com/Blog/Activating_the_Swarm_HSG