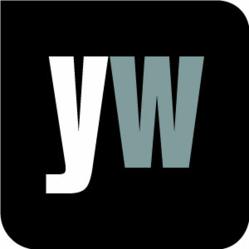 London, UK (PRWEB UK) 30 April 2013
A new study published this month in the Journal of Youth and Adolescence has found that psychological violence from a parent has a greater impact on the child's teenage relationships than witnessing violence between two adults in the home. Brenda Lohman, lead author and an associate professor of human development and family studies at Iowa State University, explained, 'It is true that if you grow up in a violent household you have a higher likelihood of being in a violent relationship.'
According to WHO, youth violence, sexual or otherwise, has a serious, often lifelong, impact on a person's psychological and social functioning. 250,000 homicides occur among youth 10–29 years of age annually, which is 41% of the total number of homicides globally each year. Women participating in the WHO Multi-country study on women's health and domestic violence reported that their first sexual experience was forced. As a result, WHO is working towards drawing attention to the magnitude of youth violence and the need for prevention, as well as building evidence on the scope and types of violence in different settings.
With all this in mind, Yourwellness Magazine reported on youth violence, taking a closer look at abusive relationships in particular. According to the article, "It is a common misconception that domestic abuse is only something that happens to adults, when in fact studies have shown that violence is an issue affecting the wellbeing of many teens involved in relationships too." Yourwellness Magazine noted that girls are normally the victims of relationship abuse, but it can also affect boys too.
The article explained that abuse can lead to mental health problems such as depression, substance or alcohol abuse and eating disorders, and sexual abuse can put the victim at risk of sexually transmitted infections (STIs). Yourwellness Magazine detailed the different kinds of abuse, including physical violence, unwanted sexual activity and emotional abuse such as controlling behaviour and threatening language. The article also gave parents signs to watch out for, including personality changes in their children, or concerning behaviours in their partners.
To find out more, visit the gateway to living well at http://www.yourwellness.com.