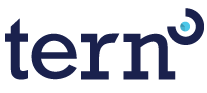 We are really pleased to be able to offer this new service to our clients
Wem, Shropshire (PRWEB UK) 25 April 2013
Tern Consultancy, a UK based mystery shopping company, is improving their service by joining with GeoVerify. This will enable mystery shoppers to use mobile devices to validate the time and location of a visit ensuring the resulting reports are 100% trusted.
Using GPS, GeoVerify validates the mystery shopper visit by sending the shopper a unique code that is added to the report. The code contains the shopper's current location and time, information that is checked against the location and date the mystery shop was scheduled to ensure that the data is accurate.
This added level of reporting will bring extra assurance to companies using Tern Consultancy's Mystery Shopping Services.
Gary Edwards, Director of Tern says "Many of our clients want to ensure the mystery shoppers attended the correct store at the correct time. This is particularly key for companies such as retailers with many locations or where service levels at certain times are being tested. We are really pleased to be able to offer this new service to our clients. Tern is already recognised as a highly trustworthy company in an industry that doesn't always have the best of reputations, but we feel by adding this service, technology enables us to also prove it!".
Tern has over 20 years experience in designing and operating mystery shopping programmes and compliance audits, providing clients with practical solutions to support their business needs from developing staff to understanding compliance risk issues. They specialise in programmes for various industries from retailers to financial companies and their services include written, video and recorded telephone mystery shopping.
To find out more about the mystery shopping services available from Tern Consultancy please visit http://www.tern.co.uk