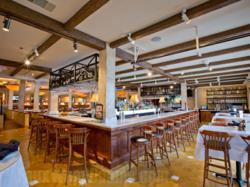 There's no such thing as too many design ideas
Deer Park, NY (PRWEB) April 29, 2013
FauxWoodBeams.com expands its web site again, this time adding a brand-new project ideas area that can be used by both homeowners with no remodeling experience and expert contractors and architects. Whether a large project or small, the new project ideas section has information that will be useful.
"We love giving clients more – more options, more styles, more flexibility and now, more design ideas. Contractors, home owners and architects can all use our project pages for inspiration and information," said Steve Barron, president of FauxWoodBeams.com, a Barron Designs company.
Each project page has photos to provide design inspiration, links to a larger photo gallery for even more ideas, information on each beam style for the project type and testimonials from satisfied customers. One of the challenges of the internet is sifting through an immense amount of information. Faux Wood Beams' project ideas help to consolidate a variety of useful information for interior design.
Whether planning for a home renovation or a commercial design, FauxWoodBeams.com has an option. The new section features project idea pages for fireplace mantels, restaurants, kitchen ideas, faux wood trusses, corbels, coffered ceilings, commercial designs, trade show displays, ceiling systems, casinos, retailers, vaulted ceilings, great rooms, dining rooms, and bedrooms.
If a homeowner wants to add a simple decorative element like corbels as trim to a fireplace mantel or roof line, or an architect is creating a truss for a vaulted ceiling, Faux Wood Beam's project ideas has valuable information for the design process.
Made of molds of genuine wood logs, products from FauxWoodBeams.com have realistic texture, grain and knots. Because they're made of durable polyurethane, they're light weight for installation but will never warp, rot or attract pests like termites. They're also easy to maintain whether used indoors or out.
With 22 faux beam styles, there's a solution for virtually any design need. FauxWoodBeams.com even has curved beam options. Real wood curved beams are generally cost prohibitive. The faux wood version expands style options, especially for truss designs, while keeping the same easy installation.
"We're constantly trying to make things easier for our customers. By compiling a lot of great design information in one place, grouped by topic, they can scroll through for ideas and be pointed in the right direction for more information. This is going to be a great resource for our customers' design needs," said Barron.
FauxWoodBeams.com leads the field of polyurethane wood beam products, ceiling panels and architectural items. Its products have been regularly featured on television shows such as "Brothers on Call," "Celebrity Apprentice," and numerous appearances on "Extreme Makeover: Home Edition." FauxWoodBeams.com is a subsidiary of Barron Designs, Inc., a family-owned home improvement business operating since 1972. For more information, visit FauxWoodBeams.com