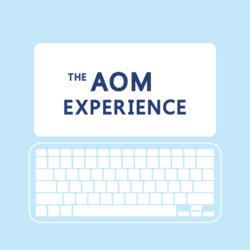 (PRWEB UK) 26 April 2013
AOMi today announced the launch of their new online role-playing game, The AOM Experience, designed to teach service professionals the theory of Active Operations Management (AOM™)
The AOM Experience is set in the world of Foundations Loans and Mortgages, a fictional company aiming to improve its falling customer service and quality standards through the use of AOM.
The experience starts when users apply for the role of Team Leader at the company. Once hired, they meet their new team and are introduced to Johansen—the AOM coach who will guide them through the practices and principles of AOM using presentations, interactive eLearning modules and other online learning materials. With his help, users learn to apply truly professional management methods to take control of the day-to-day challenges faced both in the game and in their own operation.
There are eight levels to The AOM Experience, each requiring a higher level of skill than the previous. To progress through the levels and unlock new challenges, users must explore the different locations in the virtual office and interact with a cast of characters, each with their own personality. Discussion forums allow users to interact with each other and, with the support of the course mentors, learn how to apply AOM in their own workplace.
As The AOM Experience unfolds, users demonstrate their experience in—and knowledge of—AOM in order to collect points and get their name on the leader board.
Once they successfully complete the game, users receive the AOM Awareness Certificate—the first step in AOMi's set of certification and accreditation programmes.
Are you ready to take on The AOM Experience?
To sign up for your free trial, please click here. To find out more, please click here.
About AOMi
Active Operations Management International (AOMi) developed Active Operations Management (AOM) specifically for service operations. AOM provides organisations with a structured and consistent operations management capability that is the catalyst for achieving operational excellence.
With global operations in six international regions, AOMi is a world leader in the improvement of performance in service operations. AOM has been adopted in over 35 countries by clients who recognise the value of consistent operations management; over 40,000 of our clients' employees are actively managed by the AOM approach. Reflecting our global reach since forming in 2005, AOMi received the Queen's Award for Enterprise in 2011.