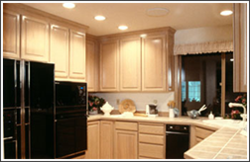 Same Day Appliance Services also offers three-hour response time for refrigerator repairs.
Washington, D.C. (PRWEB) April 26, 2013
Same Day Appliance Services proudly announces $55 appliance repairs and same-day service from qualified repair technicians throughout the Northern Virginia area. Trustworthy, friendly, and professional technicians offer repair services for all leading appliance brands, such as Maytag, Whirlpool, and Kenmore.
With fully stocked trucks carrying a variety of repair parts, Same Day Appliance Services also offers three-hour response time for refrigerator repairs. Competitive pricing coupled with fast repair services makes it easy for customers to understand what they will pay when choosing the professional repair team at Same Day Appliance Services.
In any home, the refrigerator is one of the most important appliances. To keep perishable food safe and fresh, refrigerators need to be properly maintained. When refrigerators in Northern Virginia area fail to operate properly, local homeowners can call Same Day Appliance Repairs for fast and affordable refrigerator repairs in three hours or less. Within this time frame, a friendly and professional service technician will be at any location within the DC Metro Area.
Many people decide to attempt washer, dryer, or refrigerator repairs themselves, but end up calling in a professional for repairs when these types of repairs prove difficult to manage. With lightning-fast repair time and $55 appliance repairs, many local customers have saved themselves the hassle and wasted effort of unsuccessful appliance repairs and have promptly contacted Same Day Appliance Services.
Well-maintained, properly repaired refrigerators, stoves, and ovens will run properly for many years. To properly maintain residential appliances, a homeowner should ensure that appliances are regularly serviced. Any appliance without a regular service plan will suffer a shorter life span, increase electric bills, and cost thousands of dollars in out-of-pocket replacement costs down the line.
About Same Day Appliance Services:
Professional repair technicians from Same Day Appliance Services are committed to providing Northern Virginia residents with fast and affordable appliance repairs. With a service range extending from the Virginia suburbs to the DC Metro area, Same Day Appliance Services offers comprehensive appliance service that meets the needs of any customer.