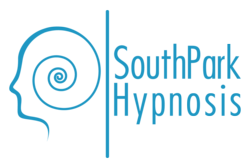 The reason most people fail at weight loss is that the approach they use is just too simplistic. Dieting alone will end in failure for most people, because using willpower to change eating habits or exercise routine rarely work long-term.
Charlotte, N.C (PRWEB) April 27, 2013
With spring in the air and bikini weather just around the corner, many people are hitting the gym, starting a workout plan and changing their eating habits with the hopes of losing weight for the summer. For anyone planning to follow a low calorie diet plan in order to lose weight fast, read on to find out two reasons why low calorie diet plans just don't work!
"I cannot tell you how many people have emailed me saying that they followed certain popular low calorie diet plans for a few weeks only to find out that they haven't lost much weight," states Verena Martin, CCHT, SouthPark Hypnosis founder and consulting hypnotist. "Feeling discouraged, they felt that weight loss is impossible and therefore, they quit the diet program altogether!"
According to Martin, the number one reason why low-calorie diet plans don't work is simple. When people eat low-calorie foods, the body basically remains malnourished, and feels sick and tired at all times. Forget about exercises, the body doesn't have enough energy to complete even its regular activities. All these things happen because the metabolic rate is low!
To lose weight successfully, Martin suggests keeping these two things in mind:
1. Calories are not the enemy: Calories are not what should avoid; "good calories" are required to supply the body with the necessary nutrition and energy. When the body gets enough food, it will increase its metabolic rate, which will automatically result in weight loss!
The "bad calories" are those found junk foods. So while the body won't accumulate fat by eating 10 apples per day (even though a single apple contains almost 100 calories), it will surely get fat by eating 10 burgers!
That is the basic difference! Avoid empty calories (that is, junk foods) and embrace negative calorie foods, such as fruits and vegetables. Now negative calorie doesn't mean that there is no calorie in these foods; it only means that in order to digest themselves, these foods will force the body to burn more calories than what they provide! This results in calorie deficit which will ultimately result in weight loss.
2. Muscle building is a must: It's a fact, in order to maintain themselves, muscles burn a lot of calories. This in effect means that the more lean muscles a person has, the faster the weight loss. Eating protein-rich foods is a good way of building lean muscles; working out regularly in the gym is another. There is another yet advantage of eating protein-rich foods: the body won't feel hungry too often; as such, the possibility of overeating is almost non-existent.
"When you eat low-calorie foods, you are not able to build muscles; instead you LOSE muscles," adds Martin. "When your body doesn't have enough lean muscles, it is not able to burn fat since your metabolic rate remains at an abnormally low level. So that is one more reason why low calorie diets don't work!"
Most of these low calorie diets will only help people lose water and muscles. People believe they have actually lost several dozen pounds; when in fact, they have not lost the single most important thing that is keeping you from becoming slim: and that is FAT! Basically, in order to become fit, the body must lose the fat.
For anyone serious about weight loss, hypnosis may be an effective tool in helping to meet their weight loss goals by addressing the emotional and/or behavioral aspects of weight loss. To help get started, SouthPark Hypnosis has put together a special Weight Loss Starter Package, three hypnosis sessions for just $399. This special offer is good through May 31, 2013.
To learn more about the benefits of hypnosis, please contact SouthPark Hypnosis at (704) 550-1201 or visit http://www.SouthParkHypnosis.com.
SouthPark Hypnosis Center LLC is conveniently located in the greater South Park area in Charlotte, N.C. Verena Martin, consulting hypnotist and SouthPark Hypnosis' founder, provides hypnosis services to adults and children for a variety of issues. Areas of specialties include: anxiety and stress management, fears and phobias, and hypnosis for children. SouthPark Hypnosis does not offer medical nor psychological services, but strictly hypnosis and education for self-improvement and personal development.
Sign up for Martin's blog at http://www.SouthParkHypnosis.com, and stay connected with SouthPark Hypnosis via Twitter, @SPHypnosis; Facebook, http://www.facebook.com/southparkhypnosis; Pinterest, http://pinterest.com/sphypnosis; and LinkedIn, http://www.linkedin.com/in/southparkhypnosis.