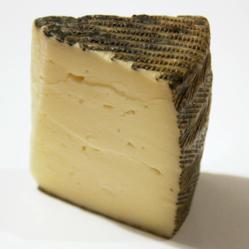 We have long been a fan of Manchego Cheese.
(PRWEB UK) 30 April 2013
Birmingham's NEC was the venue for the World Cheese Awards 2012 where 2,700 cheeses from around the globe were judged by a panel organised by the Guild of Fine Food.
It was a global event by anyone's standards with Ireland, New Zealand, the USA, Croatia, Netherlands, Italy and Spain amongst the 30 countries all chasing the top title. British cheeses were also evident with 25% of the entries.
Winning the top title of World Champion Cheese 2012, was the Manchego DO Gran Reserva, from Dehesa de los Llanos from the province of Albacete. It is the first winner from Spain in two decades.
This artisan Manchego Cheese is cured for a minimum of nine months and made with ewe's milk from the Manchega breed of sheep raised on the Dehesa de Los Llanos estate.
The cheese exhibits a crumbly, flaky texture and a distinctive straw-like colour. Tasting delivers a light aromatic fragrance which is not over-powering on the palate - 255 judges from around the world seemed to agree, describing it as "a stunning cheese – light, with high notes like a choral song and an aromatic, long finish."
Bob Farrand, co-organiser of the World Cheese Awards said, "It was obvious to the panel of judges that this was a world class cheese and they were glowing in praise for the cheese-maker."
The winning cheese is available now in the UK exclusively from Pure Spain. Patrick Stacey from Pure Spain added, "We have long, been a fan of Manchego Cheese and this Gran Reserva from Dehesa de Los Llanos is simply the best. Spain has such a richness and depth of food produce that I'm only surprised it has taken this long for them to be internationally recognised."
The World Cheese Awards is run by the UK's Guild of Fine Food, which is considered the largest and most respected competition of its type in the world. Previous winners include the French Ossau Iraty and Britain's own Cornish Blue.
A full list of award winners is available from http://www.finefoodworld/wca.
For further information, please contact any of the following:
Patrick Stacey: info[at]purespain[dot]co[dot]uk | 0-130-545-8166
bob.farrand[at]finefoodworld[dot]co[dot]uk | 0-196-382-4464
About
Pure Spain is a UK-based Spanish Deli. We import a comprehensive range of authentic Spanish Foods, fine wines and cookware. All delivered direct to your door. Visit http://www.purespain.co.uk for more information.