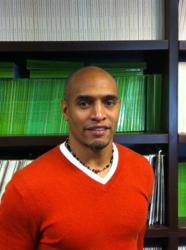 Craig has tremendous knowledge and experience engaging with private foundations and government authorities.
Houston, Texas (PRWEB) April 29, 2013
Craig H. Whitlock has been named general manager of Stoller Group's South Africa operations. In addition to South Africa, Whitlock will assist in coordinating business and distribution channel development efforts for Stoller products and technology throughout Sub-Saharan Africa.
"Craig has tremendous knowledge and experience engaging with private foundations and government authorities, which is key to targeting small farmers in the Sub-Saharan region," says Jerry Stoller, president of Stoller Group. "He will be a vital asset to Stoller as we work to expand business in Africa and share our advanced technology with farmers around the world."
"I have devoted my career to advancing global strategies and working for Stoller Group is an exciting new opportunity to progress agriculture worldwide," states Whitlock. "I am anxious to share my knowledge and work with government officials, foundations, company partners and farmers who are as enthusiastic as I am about Stoller's commitment toward innovative technology."
Whitlock will be based in Nelspruit, South Africa, where he will engage with large multinational corporations involved in the production of export and specialty crops in an effort to increase local crop yields.
Whitlock brings years of strategic and executive-level management in international operations throughout the Middle East and Africa. He has served as chief global strategist for the Middle East and Africa for Fortis Consulting; executive director of the Forge for Families; country director for Samaritan's Purse International in Maputo, Mozambique; president of Vanguard Global Securities, operating in the Middle East and Africa; and other leadership positions.
He holds degrees from the University of Pittsburgh and Liberty University in Lynchburg, Virginia, and has attended the Leadership Institute in Washington D.C.; the Defense Acquisition University in Huntsville, Alabama; and is a graduate of the U.S. Army Ranger School.
About Stoller Group
Headquartered in Houston, Texas for over 47 years, Stoller Group is dedicated to helping producers enhance yields by maximizing genetic expression. Only Stoller products contain Stoller's proprietary technology that is proven to ensure optimum plant growth by maintaining appropriate hormone balance and activity. In combination with proper nutrition and good farming practices, the result is enhanced marketable yield, significant return on investment and improved stress tolerance. Validated by universities nationwide, Stoller's unique formulations outperform traditional products and result in healthier, more productive crops that are better able to achieve their full genetic potential.