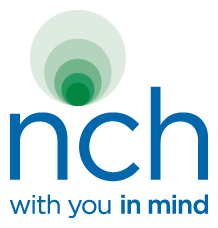 Smoking can be a hard habit to break and hypnotherapy can help strengthen determination and desire to quit that most already have. It takes a new approach which some find extremely rewarding
(PRWEB UK) 29 April 2013
According to The Guardian, the smoking ban has been linked to the drop in asthma sufferers being admitted to hospital. Figures show 1,900 fewer emergency hospital admissions for asthma patients every year an annual average of 5% drop in admissions since the introduction of the ban in 2007.
The research carried out by the University of Bath examined the number of emergency admissions during the first three years after the ban was introduced and looked at 502,000 emergency admissions for asthma among adults aged 16 and over in England. A decrease was noted to be consistent across the whole of England.
A spokesperson from Asthma UK added, "We are delighted to see evidence of the benefits these (smoking bans) are having on the millions of people with asthma in England. By taking action to reduce asthma triggers, we can prevent asthma attacks that can lead to hospitalisation and even death."
Whilst the smoking ban has been effective for some and given them the opportunity to quit smoking for good, others struggle to stop even after trying nicotine replacement therapy. A complementary approach for those who struggle to quit may be hypnotherapy.
The National Council for Hypnotherapy is a detailed directory of hypnotherapists throughout the United Kingdom who can help with a range of conditions including breaking habits like quitting smoking. To date, the Council has helped hundreds of thousands of smokers stop as a representative explained, "Smoking can be a hard habit to break and hypnotherapy can help strengthen determination and desire to quit that most already have. It takes a new approach which some find extremely rewarding."
The NCH continues to follow health related news.
NCH represents over 1800 hypnotherapy professionals within the UK and is committed to ensuring the highest possible professional standards amongst our members. Those looking for help with smoking, weight, anxiety, panic attacks, habits and phobias may be helped by local NCH accredited therapists, look for the NCH seal of approval on their websites. As one of the largest registers of independent Hypnotherapists, the National Council for Hypnotherapy (NCH) is actively involved with the Complementary and Natural Healthcare Council (CNHC) and strives to develop standards for the benefit of the profession, now and into the future.