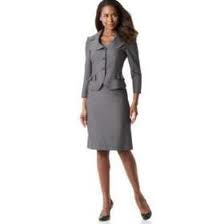 (PRWEB) April 25, 2013
Wholesale Trinidad and Tobago clothing business video has been released by Donny Lowy, the CEO of Closeout Explosion, a wholesale exporting business that supplies resellers in Trinidad with brand name designer clothing, footwear, and handbags. The New York based business, which has a Brooklyn wholesale warehouse in Greenpoint, offers online shopping through its e-commerce liquidation website, CloseoutExplosion.com. The website offers overstock dresses, suits, jeans, capris, shorts, shoes, and fashion accessories which are suitable for the Caribbean clothing market. The main site, CloseoutExplosion.com, is hosted by WholesaleCentral.com, the leading online destination for retailers looking for merchandise for their stores.
Donny Lowy has released a video that covers in detail the opportunity to sell brand name clothes in the Caribbean nation of Trinidad. The islands of this economically prosperous country have a highly educated and financially secure population, due to the high level of natural resources that the country has, including being one of the world's top exporters of natural gas. The aim of the video is to showcase the opportunity to sell brand name closeout products to retailers and consumers in this thriving market. The demand for American designer labels such as Polo Ralph Lauren, Nike, Tahari, Jones New York, Kasper, Adidas, BCBG, Coach, and Guess, is very high. Consumers have a strong level of disposable level of income, enjoy a relatively strong currency, travel frequently to the US, and communicate with the large community of people from Trinidad and Tobago who reside in New York.
"I have wholesale buyers from Trinidad who have either visited my closeout showroom or have ordered through my overstock fashion website. They primarily shop for office suits, corporate shoes, and brand name kids clothing. Because the economy is strong back home, their clients can afford to spend more on the designer labels which they enjoy. And since the market is flooded with Chinese imported goods, boutiques located in high quality shopping malls such as Trincity Mall, MovieTowne Entertainment Complex, Invader's Bay, Port of Spain, The Falls at West Mall, Westmoorings, Long Circular Mall, St James; Ellerslie Plaza, Maraval, Cross Crossing Shopping Plaza at Lady Hailes Avenue, San Fernando and Gulf City Shopping Complex in La Romain, Trincity Mall, Trincity, The City of Grand Bazaar and Valpark Shopping Centre in Valsayn, Cross Crossing Shopping Plaza at Lady Hailes Avenue, and San Fernando and Gulf City Shopping Complex in La Romain, need to distinguish their offerings by focusing on higher end American labels," said Donny, who also supplies surplus pallets to retailers throughout the United States, Africa, Asia, the Caribbean, Europe, Latin America, and the Middle East. Shoppers can visit his warehouse in person to make their own selection, send someone on their behalf, or place an order online.
Entrepreneurs can see the strong demand for high quality fashion by observing the success of local designers such as Meiling, Heather Jones, Robert Young, Dexter Jennings, Peter Elias and Claudia Pegus. Businesses who are ready to start selling American closeout products can import orders by utilizing the services of freight forwarders such as Tropical Shipping, Dennis Shipping, and Carvalho's Shipping Agencies. Commercial shipments are frequently sent through Port Of Spain, with the shipping charges being billed directly to the importer upon receipt of the shipment. There is also an excellent opportunity to resell the received products to neighboring countries that have consumers who also desire designer fashions.
"There are many resources and marketing outlets available for those looking to start or expand an apparel business in the area, such as Caribbean Academy of Fashion and Design, Fashion Week Trinidad and Tobago, and the Fashion Industry Development Committee," added Donny, who is also a published author on EzineArticles.com and has been interviewed as well by Entrepreneur Magazine.