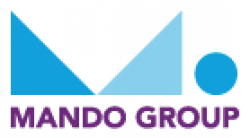 We want to help make a difference to people by providing them with opportunities which will positively improve their lives.
Liverpool, Merseyside (PRWEB UK) 27 April 2013
The Mando Group Foundation was created in 2009 and the company is committed to donating 10% of their net profit to charitable causes. To date, Mando Group have supported numerous charities through their staff charity of the year, hosted fundraising events, and given sponsorship to various challenges. The Foundation enables and supports Mando Group staff to give back to their communities both locally and internationally. Last year, they raised over £7,000 for Claire House.
The Merseyside 100 is a unique philanthropic giving club, recently named 'Emerging Philanthropist of the Year' at the Community Foundation for Merseyside awards. The ongoing scheme which was launched 18 months ago, brings together dozens of regional businesses, individuals and entrepreneurs to create a new circle of charitable giving.
Some of the projects that Merseyside 100 have recently funded include a community centre in Birkenhead, looking to promote the advantages of exercise to increase health awareness in 0-13 year olds; Merseybeat Majorettes in Speke, a parent-led dance troupe promoting social inclusion; and the Safer Schools Activity Group in Wallasey, targeting support at 11-16 year olds that are at risk of involvement in drugs and alcohol.
Mando Group made the decision to become a member of The Merseyside 100 so that the Foundation could vary the causes that it supports, as well as work alongside other companies and individuals that have likeminded drive and passion for helping make a difference to those less fortunate.
Matt Johnson, CEO at Mando Group commented:
"As a company Mando Group are passionate about supporting the local communities in which they live and work. Mando Group wants to help make a difference to people by providing them with opportunities which will positively improve their lives. The company felt becoming a member of Merseyside 100 would help to increase and vary their support to others."
Note to Editors:
Mando Group specialise in developing intelligent, enterprise-level web sites & rich internet applications for web & mobile platforms. Working in conjunction with a range of proven vendors and technologies we are a digital partner to corporate clients across the UK & Europe. The 60-strong team works for a diverse national and international client base across key sectors including:
Corporate: Microsoft, Vodafone, United Utilities, TalkTalk Business, Tarmac, Jones Lang LaSalle, Trader Media, Northumbrian Water
Professional services: Brookson, Hill Dickinson LLP, Royal Liver Assurance, Deutsche Bank
Public sector: Health and Safety Executive, Office of Fair Trading, Office of Rail Regulation, Royal Liverpool and Broadgreen University Teaching Hospitals
Mando Group Liverpool