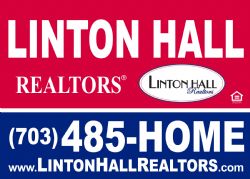 Haymarket, VA (PRWEB) April 25, 2013
Linton Hall, Realtors® - the top realtor in Haymarket, VA has developed a Move Up Savings program that allows buyers of new construction to save money in brokerage fees when they partner with The Ashley Leigh Team in their new home construction purchase.
Ashley Leigh of Linton Hall, Realtors® knows that in most cases, homebuyers either put money down on a new home, or use their existing home equity for the home purchase down payment. Regardless of which option, homeowners want to get the best sales price for their house that they can.
Most homebuilders require that the homebuyer must identify and register their realtor at the time of their initial visit to their sales site. Once the homebuyer steps foot into a model home and registers their name, without indicating their realtor's name, they are potentially giving up money in commission savings that could be applied to their existing home listing and selling of their existing home.
The Ashley Leigh Team of Linton Hall, Realtors® has deployed the Move Up Savings Program for new construction home buyers so that they can take advantage of existing new construction programs to offset out of pocket costs.
About Linton Hall Realtors:
Linton Hall Realtors pledge is to provide unsurpassed real estate service. Linton Hall Realtors has been named the #1 selling broker of the year by the Northern Virginia Association of Realtors three times and has billions in real estate transactions to its name. The company has passed the $2 billion in transaction mark and continues to help clients list and buy homes in Haymarket, VA and the surrounding area. For more information visit us at: http://www.lintonhallrealtors.com.