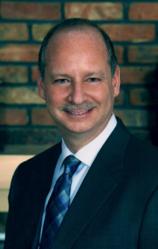 "Having Mike join our media practice team is exciting as his industry experience and respect will help broaden our consulting expertise in the areas of network ad sales and commercial operations, international as well as domestic," said VanBenschoten
Middletown, CT (PRWEB) April 29, 2013
Edge Technology Services, a leader in corporate technology consulting services, is pleased to announce Michael Fox has joined their media practice as VP, Global Media. Fox's founded company MBF Global Media Consultants, acquired by Edge Technology Services, will transition with Fox - rolling up into Edge's media practice. Fox brings with him over 25 years of U.S. and International media expertise. In his new role at Edge Technology Services, Fox will be working with Tom VanBenschoten, VP, Media Practice for Edge to help media clients create and implement strategies that expand the value of their technology investment.
"Having Mike join our media practice team is exciting as his industry experience and respect will help broaden Edge's consulting expertise especially in the areas of network ad sales and commercial operations, international as well as domestic," said VanBenschoten. "Mike will not only offer our media clients a rare blend of strategic project planning and tactical execution skills, but will also provide a depth of knowledge that has previously served demanding media organizations like ESPN and HBO well."
Edge Technology Services' COO Kate Cervoni added, "We are fortunate in having two senior consulting resources like Mike and Tom, both for what they bring to Edge in their experiences and accomplishments as well as what I anticipate they'll achieve in teaming together."
Fox most recently served as Managing Director for MBF Global Media Consultants where he provided global consulting and executive management support to both advertising and media markets. This role has entailed serving as Executive Advertising Sales Consultant for HBO Latin America which will continue under the new Edge paradigm. Before founding MBF Global Media Consultants, Fox held many successive executive roles at ESPN and ESPN International over a 23 year tenure where he played an instrumental role in establishing ESPN's advertising business throughout the world including television, digital, radio, wireless, and print. His roles included VP International Advertising Sales Operations, Planning & Administration; VP Worldwide Advertising Sales; Director International Advertising Sales; as well as Director International Affiliate and Syndication Sales for ESPN International.
"I am excited at the opportunity to work with the media practice group at Edge Technology Services in this new role," said Fox. "I feel confident that my business acumen, leadership, and proven track record for advertising and sales strategies success are synergistic with that of the company's vision for the future and hence look forward to developing and delivering innovative, strategic, and winning solutions to both Edge and their clients."
Fox earned a bachelor's degree in marketing from Hofstra University in New York. He was also recognized as Sales Team Leader of the Year (TV Network) in 2008 at the Sales Executive of the Year Awards held by CableFax.
# # #
About Edge Technology Services
Edge Technology Services is a privately held company whom possesses deep domain expertise and has a credible reputation for securing high-quality industry experts for business, software, and IT projects in an expedient, efficient, and professional manner. They partner with their clients, both nationally and internationally, to provide resources in the form of consulting, project management, and via staff augmentation - temporary or permanent. Given their diverse client base, Edge's domain expertise serves a wide spectrum of industry groups, including but not limited to media & advertising, insurance, healthcare, pharmaceutical, manufacturing, banking & finance, utilities and telecommunications. For more information visit http://www.edgets.com.