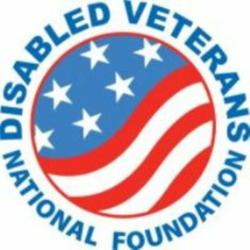 Washington, DC (PRWEB) April 25, 2013
The Disabled Veterans National Foundation, a non-profit veterans service organization that focuses on helping men and women who serve and return home wounded or sick after defending our safety and our freedom, is praising the new women veterans' hotline, recently launched by the Department of Veterans Affairs. The intent of the hotline is to give female veterans fast and accurate information on the services available to them through the VA.
The VA began this new hotline on April 23rd as a way to give women veterans a convenient resource on healthcare, benefit claims, and education. The VA staff handling this hotline can also refer these veterans to other relevant information such has cemetery and memorial benefits, mental health, and homelessness.
A main reason for this effort is in response to the growing population of female veterans. According to the VA, 15 percent of active duty military are women, while women make up 18 percent of the National Guard and Reserves. In addition, the agency states that the number of women participating in VA services has more than doubled since 2000, and anticipates this number to grow even more in the coming years.
This initiative is also a way for the VA to continue expanding its services to women veterans. In 2010, an outbound call center was created to encourage female veterans to enroll in the VA health system, due in part to the fact that many female veterans do not consider themselves veterans or do not know the benefits they are eligible to receive.
"This hotline is an outstanding way to help women veterans to be well-informed of the benefits they have earned after serving our country," said Precilla Wilkewitz, President of DVNF. "As a female veteran myself, I am very pleased that the VA is being so proactive to ensure that no female veteran is uninformed of benefits available to her after she serves in the military."
DVNF is encouraging female veterans to use this hotline with any questions about their claims or benefits.
The hotline number is 1-855-VA-WOMEN. For more information, go to http://www.dvnf.org .