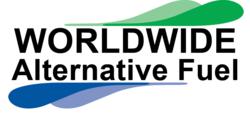 We are excited to offer our clients even more value with our Alternative Fuel division.
Lenexa, KS (PRWEB) April 25, 2013
Worldwide Energy, a Kansas City provider of energy efficiency solutions, announced today the launch of their alternative fuels division. The new initiative, Worldwide Alt Fuel, provides after-market liquid propane gas (LPG) and compressed natural gas (CNG) alternative fuel systems, fuel dispensing, and fuel supply for commercial fleets.
"Worldwide Energy is known for our custom energy solutions that help reduce utility costs and increase energy efficiency," said Gaylen Davenport, president of Worldwide Energy (http://www.worldwideenergy.com). "We are excited to offer our clients even more value with our Alternative Fuel division – focused on innovative alternative fuel technology to reduce the costs of operating and maintaining commercial fleets."
Worldwide Alt Fuel offers scalable services to address several business concerns including budgets, operational constraints, fleet profiles, and savings targets. They provide dual-fuel CNG, LNG, and LPG diesel systems, as well as power generation, natural gas and propane supply, and fueling infrastructure.
"We bring practical after-market products and systems to fleet owners and managers that will lower fleet fuel costs," said Nick Parino, manager of Worldwide Alt Fuel. "We are a full-service provider of alternative fuel solutions so we can support individual needs, dealerships, and fleet operations."
According to the U.S. Department of Energy, natural gas burns much cleaner than oil-based fuels, producing about 70 percent less carbon emissions. Transit agencies and large fleet companies are increasingly making the switch from diesel to natural gas. And the International Energy Agency reported that the demand for natural gas is expected to increase by 50 percent over the next 20 years.
For more information, please contact Worldwide Energy at 913-310-0705.