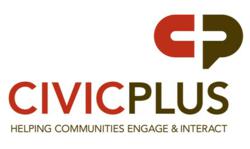 The award from CAPIO is wonderful recognition from our professional colleagues for hard work, our partnership with CivicPlus, and the successful results that benefit our community and our departments. - David Vossbrink, San José
Manhattan, KS (PRWEB) April 26, 2013
The city of San José, Calif., and East Valley Water District, based in Highland, Calif., each earned accolades for their recent successful website redevelopment projects at the California Association of Public Information Officers (CAPIO) annual conference in Napa Valley on April 18.
The city of San José received top billing in the website category and took home the Award of Excellence, while East Valley Water District received the Award of Merit (third place). The honors were handed out as part of CAPIO's Excellence in Communications Awards, given each year to honor outstanding public agency information and communications programs.
Both organizations completed website redesigns in 2012 with CivicPlus, the leading developer of government websites and community engagement platforms.
San José joins the city of Richmond (2011) and the city of Chino Hills (2007) in the elite group of CivicPlus clients to have received CAPIO's highest award for website excellence.
"Great leadership and teamwork by our city staff created a website that reflects our position as the Capital of Silicon Valley," said David Vossbrink, Director of Communications for the city of San José. "The award from CAPIO is wonderful recognition from our professional colleagues for hard work, our partnership with CivicPlus, and the successful results that benefit our community and our departments."
CAPIO reported that it received a record number of entries this year, with entries judged by CAPIO peers on overall quality, effectiveness of message (with measurable results where possible), creativity and appropriate use of budget. In the website category, entries had to be visually attractive, informative, navigationally easy and current, and must contain relevant information.
"East Valley put a lot of effort into the website to make it more customer-service friendly, and we're excited that this group of professionals sees the value in that improvement," said Kelly Malloy, Public Affairs and Conservation Officer for the District. "We've seen a huge boost in the amount of customers using the website, so it's in line with our efforts to provide as much information to customers 24-7 as possible."
Since 2009, CivicPlus clients have won more than 350 website awards for design, transparency, communication and innovation. In 2013 alone, CivicPlus clients have already received more than 30 awards.
"CAPIO's recognition of San José and East Valley Water District is a testament to the desire these two organizations have to proactively communicate with and engage the citizens they serve using their websites as the foundation for that interaction," said Michael Ashford , CivicPlus Community Engagement Evangelist. "We at CivicPlus take a lot of pride when our clients receive awards like this, as it underscores our mission as a company and helps spread the message of digital community engagement."
About CivicPlus
Based in Manhattan, Kan., CivicPlus has designed more than 1,300 local government websites serving over 50 million citizens throughout North America. A recipient of the Center for Digital Government's Best Fit Integrator Award for delivering extraordinary digital solutions to public IT projects, CivicPlus transforms municipal websites into powerful two-way communication platforms that let citizens talk to and participate in local government. Find out where your community falls on the digital community engagement scale developed by CivicPlus eGov experts. In 2013, CivicPlus will invest nearly $2.5 million in products, research and development. The innovative CivicPlus Government Content Management System (GCMS®) now offers more than 60 applications including Citizen Request Tracker, MuniMobile, Facebook and economic development tools. Founded in 2001, CivicPlus was selected by Inc. Magazine as "One of the Fastest-Growing Privately Held Companies in the U.S." in 2011 and 2012. For more information visit http://www.civicplus.com.
###