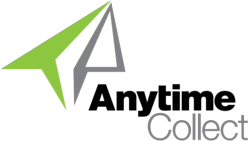 Anytime Collect allows companies to be proactive in their collections efforts through automation by freeing up collection resources to focus on high priority activities such as making collection calls and managing disputes
Chardon, Ohio (PRWEB) April 29, 2013
e2b teknologies, developers of Anytime Collect (anytimecollect.com) accounts receivable automation software, recently co-hosted a webinar with industry analyst firm, Paystream Advisors. The webinar focused on the need for better control over accounts receivable management and how the implementation of AR automation software can help companies realize significant savings through automation and best practices. The webinar discussed current research, the benefits of automation software, and tells the story of one company who saw truly amazing results after implementing AR automation technology for their accounts receivable management.
The webinar, led by James Mallory, marketing director of e2b teknologies and Henry Ijams, managing director of Paystream Advisors, emphasized how easy the collections process can be with AR automation software, but how few companies are taking steps to improve accounts receivable, collections management, and cash flow activities.
"Only 26% of businesses have automated some portion of their accounts receivable collections, said Ijams. "This is intriguing when you consider that 45% of companies are using credit scores and credit reports to mitigate risk, yet only one quarter of them are proactively managing the collections process."
In addition to powerful statistics stressing the importance of effectively managing credit collections activities, the webinar discussed common problems and how AR automation software can solve them.
"Many companies will end up in a cash flow crisis and then make the last ditch effort to collect," Mallory said. "Automation software such as Anytime Collect allows these companies to be proactive in their collections efforts through automation by freeing up collection resources to focus on high priority activities such as making collection calls and managing disputes."
The webinar highlighted the impact that AR automation software can have on a business by showcasing a company who reduced their days sales outstanding (DSO) by 40% while also collecting more cash than they invoiced in 2012 using Anytime Collect for automation, escalation, and as a tool to organize their large credit and collections department and their daily activities.
Watch a free recording of the webinar here
About e2b teknologies
e2b teknologies (http://www.e2btek.com) provides cloud-based business software applications and business services to progressive businesses worldwide. e2b anytime apps (http://www.e2banytime.com) is the publisher of Anytime Supply Chain, Anytime Commerce, Anytime Collect, and related Anytime brand products. e2b enterprise (http://www.e2benterprise.com) develops custom cloud-based business applications and resells leading ERP accounting software, CRM, HRMS, and other enterprise business software applications from Sage Software, Epicor, Intacct, SugarCRM, and other publishers. e2b calibration is an ISO/IEC 17025 accredited calibration laboratory.
Follow us on twitter @e2bteknologies