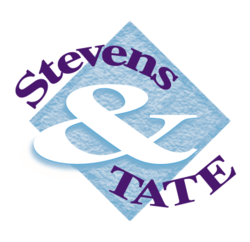 Builder marketing no longer needs to convince people to buy a house, rather it must influence them why they should choose a new home.
Lombard, IL (PRWEB) April 25, 2013
Stevens & Tate Marketing has launched a new messaging campaign for the Chicago division of K. Hovnanian® Homes® in response to shifts in homebuyer behavior.
According to the April 16th report from the U. S. Census Bureau, housing stats jumped 7 percent in March, reaching their highest level since 2008 and posting a gain of nearly 47 percent over the same period last year. Residential construction was up 9.6 percent in the Midwest while sales of newly built single-family homes in the region rose 13.7 percent in February. These figures released by the National Association of Home Builders (NAHB) on March 26th, combined with a rise in the median sales price of new homes, indicate a housing market on the mend.
"The shift in consumer mindset is impacting homebuilder marketing," said Dan Gartlan, president of Stevens & Tate Marketing. The agency represents builders in the Midwest, including the Chicago division of K. Hovnanian® Homes®, which has experienced a sales increase of nearly 25 percent in the first quarter of 2013.
According to Andy Konovodoff, president of K. Hovnanian® Homes® Chicago division, low mortgage interest rates continue to improve consumer buying power. And statistics from the National Association of Realtors released on April 8th show that affordability is at record highs. The result is that the inventory of single-family homes on the market has dropped to 4.6 months after reaching a high of nearly one year in 2010.
"Builder marketing no longer needs to convince people to buy a house, rather it must influence them why they should choose a new home," said Gartlan.
"Overall, new-home builders are moving away from promoting price cuts and special incentives to attract buyers," said Konovodoff. "Today, financial strength and reputation have gained importance in the customer's eyes as people want to feel confident in the company that builds their home. As a result, the marketing message has evolved, as well."
Over the past few years, it was common to see homebuilder ads touting tens of thousands of dollars in incentives. Now the focus is on the quality of the construction, the design of the home and the location of the community. These are factors that traditionally have inspired buyers to purchase.
"It's really a lifestyle choice when someone purchases a new home," said Konovodoff. "Generally, these buyers want the fresh style of a new home. They want to add their own personal touches, which can't be done in a resale home. And they want the peace of mind that comes with everything being new."
Gartlan stressed that these are all messaging points in K. Hovnanian® Homes® current marketing strategy. The company's evergreen or ongoing campaign for 2013 illustrates the interior design of a new home, and the quality of life a new home can bring to its owners. Photos of interiors and exteriors illustrate the architecture while showcasing construction standards. Copy points focus on all the benefits of new homes over resales.
Not only has messaging changed as the housing market rebounds, the media mix used to get that message out has changed, too.
"We are smart with our media buys," said Konovodoff. "Stevens & Tate finds the most relevant ways to spend our marketing dollars to target consumers and entice them to take action."
According to Gartlan, online advertising has dramatically increased for homebuilders as consumers devote more time to shopping online—narrowing down their choices before going out to visit a sales center or model home. In fact, statistics show that 90 percent of homebuyers use the Internet during their new-home search.
"When someone purchases a vehicle, they know what make and model. Buying a home is an even bigger decision…people should remember who built their home," said Konovodoff.
To establish name recognition, both Konovodoff and Gartlan are believers in the power of radio. Even during the lean years, K. Hovnanian® Homes® was one of the only builders heard on the radio in Chicagoland.
"The housing downturn caused significant change in the industry. Deep price cuts hurt the bottom line and many smaller builders didn't have the brand equity to carry them through," said Konovodoff. "K. Hovnanian® Homes® has had a strong presence in Chicagoland for years and now that we've turned the corner, consumers recognize our name and know that we are here to stay."
"Five years ago, social media was barely used by builders," said Gartlan. "But today, with more emphasis being placed on who the builder is, positive name association is essential. Social media is perhaps the best way to get happy homebuyers talking about a builder to their friends and family. It's the contemporary 'word of mouth' marketing approach."
For K. Hovnanian® Homes® in Chicago, Stevens & Tate implemented new strategies to capitalize on social media such as Facebook, Twitter and Pinterest to get people talking…in particular, telling their positive homebuying and building experience with K. Hovnanian® Homes®.
K. Hovnanian® Homes® has retained Stevens & Tate Marketing as its full-service agency of record since 2005. Located just west of Chicago in Lombard, Illinois, Stevens & Tate Marketing provides clients with bold, innovative, on-strategy creative solutions while providing measurable results—earning the agency a reputation for advertising excellence. The firm provides a full range of marketing services, integrated message development, cost-effective media planning, and execution. Visit the website at http://www.stevens-tate.com to view creative work and explore expertise further.
For more information, call (630) 627-5200.