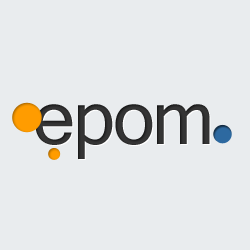 Kiev, Ukraine (PRWEB) April 26, 2013
Epom, the international ad serving and ad management solutions provider, has today announced a significant customer win - Wooga, social network game and mobile developer located in Berlin, Germany.
Founded in 2009 by Jens Begemann, Philipp Moeser and Patrick Paulisch, Wooga develops the highest quality and most enjoyable social games on Facebook and mobile platforms. Main focus is on extraordinary characters, user friendly interface, strong usability and localization in seven languages. Wooga attracts around 50 million active players every month due to the easy access to its games: no consoles or high-end computers are needed.
"Wooga is an entrancing company to work with," said Anton Ruin, CEO at Epom. "They recognised the potential for the online gaming market and took the maximum advantage of that insight. Their local gaming platforms have captured a huge audience and the extreme growth, Wooga is currently experiencing, means that they are not going to stop on achieved success. We are delighted that they selected us for the role and look forward to strengthening our partner relationships. They are already using Epom's ad serving technology as a publisher and we expect to further assist them with our in - apps ad serving solution over the next few months."
Jan Miczaika, Head of Operations at Wooga adds: "We selected Epom after a competitive bidding process with multiple vendors. We were impressed by Epom's offering and are looking forward to a long and successful partnership".
About Epom:
Established in 2010, Epom develops ad serving and ad management solutions for publishers, multi-site content networks, ad networks, and advertisers.
Epom enables its users to run display, video, mobile ads in one place thus saving time, resources and bringing more profit. Epom is massively scalable platform suitable for any
impressions volume that needs to be served.
For more information, visit http://epom.com
About Wooga:
Wooga is a German based social network game and mobile developer founded in January 2009. The company develops free-to-play browser-based games for social networks like Facebook and is currently the world's 3rd biggest game developer (by monthly active users) on the Facebook platform as of May 2012
For more information, visit http://www.wooga.com/