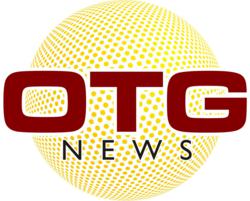 "Stop!" He says, "Weeds are just misunderstood plants. They are pioneer plants." Then he goes on to tell listeners how gardening does not have to be a ton of work. When you let nature do what nature wants to do, things grow."
Thomson, IL (PRWEB) April 26, 2013
As the radio show draws to a close and the microphones are off, Bill Heid, host and founder of Off The Grid News, turns to his crew and says, "This is one of the most paradigm changing interviews we have ever done on gardening."
This week, Off The Grid News Radio hooked up with Rick Austin, author of "Secret Garden of Survival." Heid finishes the show by speaking with Patrick Poole, a counter-terrorism specialist to recap on what led up to the bombings at the Boston Marathon.
First, Heid sits down with Austin to discuss the benefits of permaculture versus traditional row gardening. Austin spends the entire show trying to talk people out of the idea of planting in rows. He argues by planting smart and getting out of the habit of planting in rows, a person could harvest five times the amount of food in the same amount of space.
He goes on to talk about how people sometimes feel like their garden consumes so much time and energy trying to make sure there are no bugs or weeds. Austin says, "Stop!" He says, "Weeds are just misunderstood plants. They are pioneer plants." Then he goes on to tell listeners how gardening does not have to be a ton of work. "When you let nature do what nature wants to do, things grow."
To wrap up Austin's segment, Austin and Heid go into detail about what Austin's book covers. In his book, Austin covers everything from how to properly plant a tree, to which particular foods to plant near other foods to allow them all to do well. Austin says, "I ended up writing the book, because people I knew wanted me to write a book to share as much information as I could to highlight the successes that I saw in permaculture."
During the last fifteen minutes of the show, Heid speaks with his friend Patrick Poole, a counter-terrorism specialist, to discuss the behind the scenes aspect of what led up to the bombings at the Boston Marathon. Heid gets Poole on the phone as he is waiting to board a plane to be a guest on the Glenn Beck show.
During this gripping interview, Poole feels as though the FBI policies established by the current administration are getting American's killed. He also goes on to talk about how he does not feel that political figures are orchestrating these attacks; however, they are ready to push their agendas when the attacks happen.
To listen to the whole radio show, go to…http://www.offthegridnews.com/2013/04/25/hide-a-survival-garden-in-plain-sight-with-rick-austin-and-patrick-poole-episode-154/.