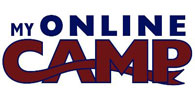 Ames, Iowa (PRWEB) April 26, 2013
As another school year draws to a close, parents and children alike begin preparation for the summer camp season. My Online Camp, a leading online sports camp marketing and registration provider, is poised to assist parents with locating and registering their children for athletic camps across the country.
"Last season My Online Camp helped more than 100,000 parents register their child for camp. Due to recent enhancements to our registration software, and our ever expanding client base, we expect to surpass that number at the midway point of this camp season," stated My Online Camp President Don Myers.
Highlighting the enhancements made to the My Online Camp system include improved email marketing capabilities, permission based admin access, and enhanced website design options. One of the first organizations to utilize the improved features for their camp marketing efforts is the University of Iowa Baseball Academy.
"The new IowaBaseballAcademy.com website and management tools are amazing! This will undoubtedly assist us in taking our camps to another level," said Iowa Baseball Academy Director Brian Furlong.
Already representing athletic programs at many of the country's largest and most prestigious universities, My Online Camp signed its 1,500th program on April 19th with the addition of Coach Chris Hatcher's Murray State University football camp. With 400 new camps joining the service throughout the past 12 months, it is apparent that My Online Camp's registration software has been well received by coaches and campers alike.
My Online Camp started in the basement of Myers with one coach using the software. That was 2006. Today the numbers look gaudy with 1,500 camps hosting more than 8,000 events per year. While My Online Camp does not definitively release financial information, Myers indicated "the dollars we process are in the tens of millions annually and growing steadily".
"We continue to benefit from a delighted customer base which is directly responsible for our rapid growth," stated Myers. "Additionally, increasing involvement by universities and athletic departments to oversee the camps that take place on their campuses, in combination with our newly released tools to assist in managing and monitoring camps, have My Online Camp well positioned to continue to offer the products and services that are most beneficial to the coaches, universities and athletic departments that we serve."
# # #
About My Online Camp
My Online Camp is a leading online marketing, management, and registration service for sports camps. Launched in 2006, My Online Camp serves more than 1,500 athletic programs providing a combination of: camp website, online registration, camp management and custom reporting tools. My Online Camp is the flagship registration software of Camp Marketing Services, LLC, an Ames, Iowa based sports marketing company.
FOR MORE INFORMATION:
Andrea Uhlenhopp
Email: andrea(at)myonlinecamp(dot)com
Phone: 515-598-9544
http://www.myonlinecamp.com