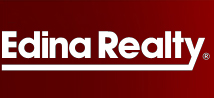 I created this website for those buyers who want to get one step ahead of the rest
Cokato, MN (PRWEB) April 26, 2013
With so many down payment assistance programs available in this real estate market it can be a hassle for buyers to look at every single one.
Kris Lindahl of Edina Realty will host a seminar over the weekend at which he will discuss how buyers can speed up that decision.
In addition to giving general tips about programs and what they should look for Lindahl will also demonstrate the Minnesota Down Payment Assistance website.
"I created this website for those buyers who want to get one step ahead of the rest," Lindahl said.
The website allows buyers to enter in a few pieces of information and receive a real-time email listing the programs they may be eligible for.
Call Kris and his team now for more information at (763) 634-5895 and visit the Minnesota Down Payment Assistance website to get started today!