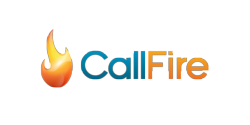 Take flabby and weak marketing campaigns to the next level by using the most powerful communication tools available.
Santa Monica, California (PRWEB) April 25, 2013
If a fitness center can offer members abs of steel, then it should also have ads of steel. CallFire takes flabby and weak marketing campaigns to the next level by using the most powerful communication tools available - CallFire's Cloud Call Center, IVR, Voice Broadcast, Call Tracking and SMS texting solutions.
It's a proven fact, text messaging has a nearly 100% open rate. With that kind of assurance that messages will be received and read, most marketing promotions will have the impact needed to get business moving. And yet, marketing isn't the only important aspect to running a fitness center; managing customers' accounts can also be a tedious task. CallFire's telephony products help keep customers' accounts up to date by streamlining the collections process. Find out during the webinar how CallFire's services can be tailored to specific needs in the fitness industry.
CallFire has drawn on its own experience and the knowledge gathered from many well-respected clients to offer a weekly webinar series. The Fitness Webinar Series (April 29 to May 3) focuses on products that have proven results with gyms all across the country – Voice Broadcast, SMS Texting, Cloud Call Center, Call Tracking, and IVR. Each webinar will demonstrate a specific product and its endless uses to help grow business.
Mobile and e-marketing have become staples for many businesses, but their effectiveness doesn't always keep up with the fast pace of today's society. The power of placing your name in the customer's hands can make all the difference between accomplishing goals or falling into the red.
The days of expensive mailers are fading away. CallFire will customize its weekly webinar series for two weeks each month to a specific industry. Additionally, CallFire customers who are able to create their own SMS campaign after listening to the webinar will receive a free promotional prize.
CallFire's team of sales and operational specialists will show how to create campaigns with these different products that streamline business development processes and telecommunication systems. All of this can be done at an affordable price with no monthly or yearly subscription fees.
During these webinars, learn how to:
1. Create a marketing or collections campaign highlighting a particular product or service
2. Understand the importance of Opting-In
3. Send thousands of Voice Broadcasts and SMS Text Messages instantly
4. Track and analyze the effectiveness of each product in your campaign
CallFire, Inc. has demonstrated its versatile and affordable technology as a leader in the cloud telephony industry serving thousands of customers in insurance, sales, marketing, government, non-profit, politics, and in many more enterprise level applications.
About: CallFire (callfire.com), an Inc. 500 company, simplifies telephony, making sophisticated, expensive carrier class telecom capabilities available through an affordable, easy-to-use GUI and API platform. Any business, from start-up to enterprise, can reach its customers on any device, using text messaging or voice, with CallFire's massively scalable, cloud telecom platform and SMS gateway. CallFire products include Voice APIs, Business Text Messaging, Voice Broadcast, Local Phone Numbers, Toll Free Numbers, IVR, Power Dialing for agents and more. Call analytics enable CallFire's 50,000 users to reach customers more often using call tracking, virtual phone service, dialers, and mobile messaging.